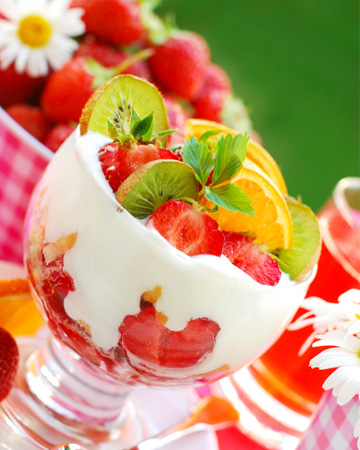 New trend alert: Yogurt bars!
Yogurt bars are the new "must-have" at baby showers, wedding showers and weekend brunches. Learn how to make one here!
Yogurt bars make for a super fun treat to have at any shower, brunch or birthday celebration (and no, we're not talking about the frozen yogurt kind… though that would be fun, too!). They're healthy, offer plenty of variety and are still fairly unique. Best of all, yogurt bars are rather simple to put together with a little know-how. We've got plenty of tricks up our sleeves that we're sharing with you today with regard to building a perfect, one-of-a-kind yogurt bar.
There are a few different ways to serve your yogurt, depending on how formal you want to go. For casual parties, simply serve in clear, plastic cups that hold between 10 and 16 ounces. This gives guests plenty of room to add toppings without making a mess. For more formal gatherings — such as a fancy brunch or intricate wedding shower — serve in glass or plastic flutes. You can use your own if you happen to have them or purchase plastic ones from a party store or your local dollar store. Other musts include:
Bowls for the toppings
Spoons for the toppings
Spoons for the guests
Labels
The next step is to create a sign to hang over your yogurt bar. We love this spring mantel sign and you can easily adjust it to say "Yogurt Bar" instead of "Spring." Once the sign is complete, you'll need to make labels so your guests know which topping is which. Make sure to include whether or not the topping has nuts or any other possible allergens. You can create vintage labels on cardstock or simply handwrite the items on note cards.
Ah — onto the fun part! It's time to purchase the yogurt and a few different toppings. It's totally customizable — so feel free to make it healthier by serving mostly fresh fruit or a little less healthy by serving candy toppings and sweets! Here are a few suggestions to get started: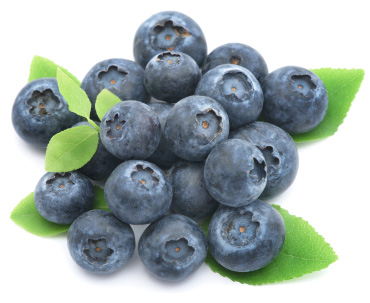 Two to four flavors of yogurt: Vanilla, Greek, strawberry and plain
Fresh fruit: Strawberries, blueberries, sliced bananas, peach chunks, raspberries and blackberries
Dried fruit: Mango, pineapple, blueberries and raisins
Nuts: Almond slivers, pecans and chopped walnuts
Granola: Cinnamon-flavored, maple-flavored and original
Sweets: chopped candy bars, chocolate chips, white chocolate chips, honey and sprinkles (match the sprinkles to the theme of the shower or brunch)
We also suggest making homemade whipped cream so guests can dollop a bit on top of their creations. To make, simply beat 2 cups of whipping cream on medium speed until peaks form, then add a few big spoonfuls of powdered sugar and a tablespoon of vanilla. Mix again until well-blended. Refrigerate until ready to serve.
About one hour before the party, place any dry, nonrefrigerated items in proper bowls and place correct label in front of them. Set up all serving utensils on the table and hang up your sign. Thirty minutes prior to guests arriving, slice all fresh fruits and place in bowls, followed by placing yogurt in proper serving bowls. We recommend keeping these items refrigerated until the guests will be eating. Finally, make yourself a parfait and enjoy!
More entertaining ideas
Hosting a couples' dinner party
Ultimate pool party checklist
Plan an ice cream social