All Doughnuts,
All The Time!
From baked to fried, glazed and dipped, small ones or bigger than the palm of your hand, doughnuts come in all shapes, sizes, colors and flavors. Today we're celebrating National Doughnut Day!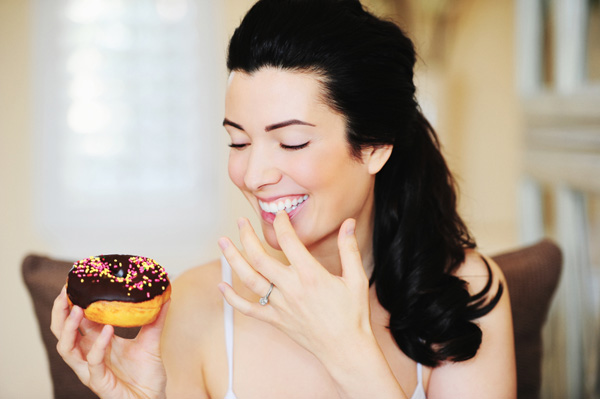 Merriam-Webster defines doughnut, as "a small usually ring-shaped cake fried in fat." Simple enough, right? With the new trends in ingredients, glazes and toppings, the glazed doughnut seems like a thing of the past compared to these works of art. But don't get us wrong, sometimes a perfectly simple glazed doughnut hits the spot.
As a sweetened, fried dough, doughnuts appear in different countries as completely different entities. Bomboloni in Italy are "bomba" shaped and typically filled with jam or hazelnut spread while in Mexico, churros are stick-shaped and classically dipped in chocolate or filled with dulce de leche.
Doughnut trends
In the past two to three years, doughnuts have soared to a new-found popularity! What are we seeing in terms of trendy doughnut ingredients? Everything from fresh fruit to freeze-dried fruits as well as the classic toasted nuts, sprinkles, and citrus peels. But we're also seeing:
Bacon: The salty and savoriness of crispy bacon sprinkled atop a sweet doughnut screams trendy as we all know bacon is now found in almost everything.
Childhood cereals: Who wouldn't love a frosted doughnut smashed in Cap'n Crunch!?
Edible flowers: Not only do they look delicate and gorgeous, depending on the flower, the flavor is also enhanced. Rose petals are a favorite and add a fragrant aroma to the doughnut.
Where to eat doughnuts in the USA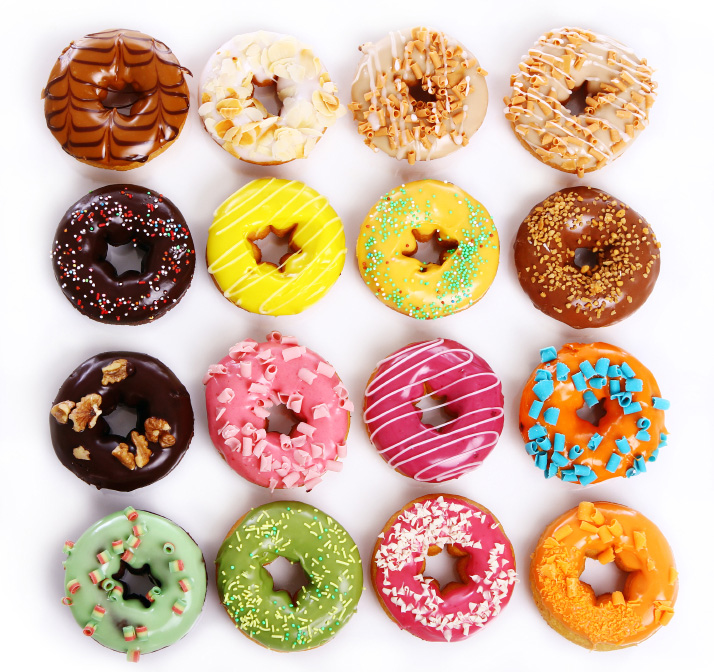 Suggested by some of our favorite food bloggers, here's the inside scoop on where to grab a doughnut (or a dozen!).
David Dial, of Spiced Blog, recommends heading to Atlanta and visiting Sublime Doughnuts while Kelly Vass of Kelly Bakes recommends Federal Donuts in Philadelphia so much she even worked there! Head to Chicago for a dozen Do-Rite Donuts, suggests Alejandra Ramos of Always Order Dessert. And rumor has it that on Martha's Vineyard there's a spot called Back Door Donuts, where the back door of a daytime bakery opens from around 7 p.m. until midnight (or whenever the doughnuts run out), serving up fresh, warm doughnuts to a line of hungry tourists and locals.
Doughnut cookbooks
This article wouldn't be complete without pointing you toward some amazing doughnut cookbooks like Mini Donuts: 100 Bite-Sized Recipes to Sweeten Your "Hole" Day by Jessica Segarra, author of the popular food blog, The Novice Chef. Another great book to have in your kitchen is 150 Best Donut Recipes: Fried or Baked by George Geary. With great step-by-step instructions, this is a fantastic book for anyone entering the doughnut world for the first time!
Score a free doughnut
Be sure to hit your favorite doughnut shop and pick up these freebies:
More on doughnuts
How to make old-fashioned homemade doughnuts
Peanut butter-glazed baked chocolate doughnuts
Cinnamon sugar baked doughnuts