Summer fruit cocktails
Take advantage of seasonal fruit for happy hour. Sweet watermelon makes a refreshing tequila mojito.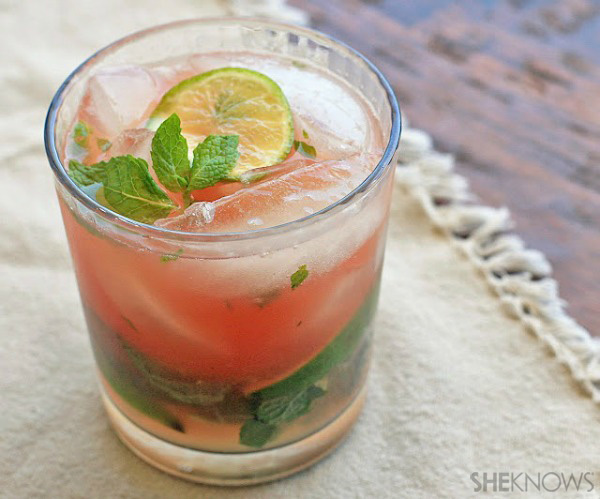 This twist on a mojito uses tequila instead of rum. You'll want to make a big batch of these fruity mojitos for your next fiesta. Cheers!
Watermelon tequila mojito recipe
Adapted from Antojitos: Festive and Flavorful Mexican Appetizers
Yields 1
Ingredients:
About 1/2 cup cubed seedless watermelon
10 mint leaves
1/2 lime, cut into three wedges
2-3 teaspoons sugar, to taste
3 tablespoons white or silver tequila
Ice
Splash of lemon-lime soda or sparkling water
Mint sprig and slice of lime for garnish (optional)
Directions:
In a blender or food processor, puree watermelon until completely smooth. Reserve.
In a glass, muddle the mint, lime wedges and sugar.
Add the tequila and stir well to combine. Add watermelon juice and fill glass with ice. Top with soda or sparkling water.
Garnish with a slice of lime and mint leaves, if desired.
More Daily Flavor
Mahana cocktail
Royal Tahiti cocktail
Rhubarb and ginger mojito