Perfect picnic food
Whip up a gourmet picnic dish in minutes by jazzing up canned tuna. This curried tuna salad is big on flavor and perfect spread on crackers or in a sandwich.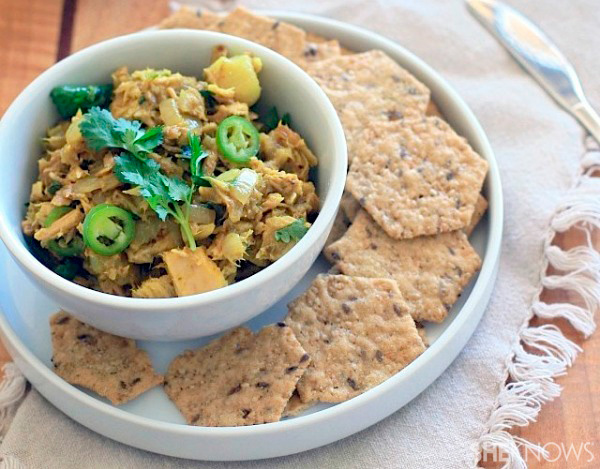 Quick and easy doesn't have to mean bland. With curry powder, garlic, ginger and serrano peppers, this tuna salad is anything but boring.
Curried tuna salad recipe
Adapted from Quick & Easy Indian Cooking
Serves 3-4
Ingredients:
1/4 cup canola oil
1 medium yellow onion, finely chopped
4 cloves garlic, minced
2 teaspoons grated fresh ginger
1 tablespoon curry powder
3 cans (6 ounces each) tuna, drained
1/2 serrano pepper, finely sliced
Salt
Pepper
1/2 cup chopped cilantro leaves
Mayonnaise (optional)
Directions:
In a skillet, heat the oil over medium-high heat. Add the onion and cook, stirring occasionally, until softened. Add the garlic and ginger. Cook, stirring frequently, until the mixture begins to turn golden. Add the curry powder and stir to coat.
Add the drained tuna and serrano pepper. Cook, stirring occasionally until heated through. Season with salt and pepper to taste, then stir in the cilantro leaves. Add mayonnaise, if desired, to taste.
Serve hot, at room temperature or chilled.
More Daily Flavor
Curried chicken salad
Creamy coconut crab curry
Truffle-roasted tomato hummus