Coconut overload
This vegan coconut ice cream uses only coconut milk for its base, resulting in a concentrated flavor and creamy texture.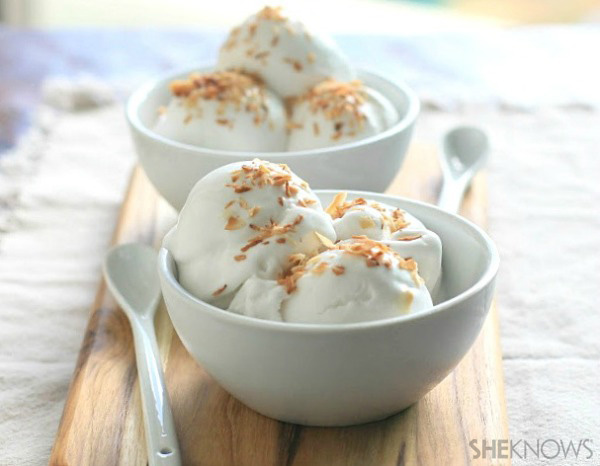 You'll feel like you're in Hawaii when you taste this frozen coconut treat.
Vegan coconut ice cream recipe
Serves 6-9
Ingredients:
2 (15-ounce) cans full-fat coconut milk, divided
3/4 cup sugar
Pinch salt
2-1/2 tablespoons cornstarch
Dried, unsweetened shredded coconut, toasted (optional)
Directions:
In a heavy saucepan, combine all but 1/4 cup of the coconut milk, sugar and salt. Bring to a simmer over medium heat. In a small bowl, whisk together the cornstarch and the remaining 1/4 cup coconut milk until smooth. Add to the saucepan and cook, stirring constantly, until the mixture thickens and can coat the back of a wooden spoon.
Remove from heat and let cool to room temperature. Cover and chill at least 4 hours, or up to 24 hours.
Pour the chilled mixture into the bowl of an ice cream maker and run according to manufacturer's directions.
Serve topped with toasted coconut, if desired.
More Daily Flavor
Avocado ice cream
Strawberry beer sorbet
Cucumber, lime and mint cooler