Grilling Tips
Summer's here — finally! It's time to fire up the grill and start creating healthy, incredible dishes for you and your family.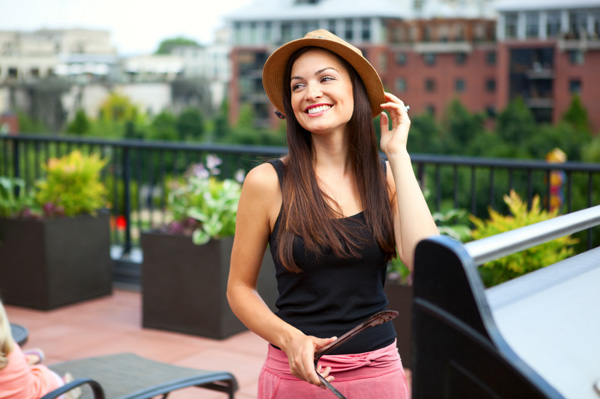 Grilled food is healthy food, simply put. There are no oils, no added fats and no unnecessary ingredients tainting the meal. It's food for the soul. Whether you are looking to purchase a new grill or you're just in need of some tips to take your meal from good to great, we've got it all. Grilling food is a science and in order to become of master of the barbecue domain, you first need to learn the basics.
Gas or charcoal?
The age-old debate — which is better, a gas or a charcoal grill? The answer depends on what you're looking to do. Here are some questions to ask yourself to help determine which type of grill will better meet your needs:
How much space do you have? Gas grills take up less space.
How much time do you have? Gas grills heat up faster.
How much are you looking to spend? Charcoal grills are less expensive.
What type of flavor are you looking for? Charcoal grills give the food a smoky, authentic taste.
Equipment needed
Even though grilling can be relatively simple, there are a few tools you'll need to ensure the meat turns out juicy and tender. First, you'll want a good pair of tongs. Flipping meats and veggies with tongs prevents them from losing their juices. Second, invest in a grill brush. It doesn't need to be fancy — in fact you can pick one up at your local grocery store — but it comes in handy when using marinades and sauces. Third, you'll need some aluminum foil for wrapping certain meats and veggies. Further down the line, you can get a grill basket and eliminate the use of foil.
Preheating the grill
You'll always need to preheat the grill, just like preheating an oven. If you're using charcoal, it can take a good 45 minutes to fully heat up. To know when it's ready, place your hand about an inch over the burner and count how long you can hold it there. Less than two seconds? It's at high heat and is ready to go. For steaks, you'll always want to use the highest heat possible.
Preparing the food
Always have a recipe in mind and be prepared with the ingredients you'll need. Make sure you have plenty of propane or charcoal and start preheating the grill right before preparing the meats and veggies. While the grill is preheating, soak the meat in marinade, season the veggies and gather all your necessary equipment. Grilling can be fun and easy — if you're organized!
Direct versus indirect heat
Direct heat is cooking the meat directly over the flame, whereas indirect heat is cooking the meat off to the side of the flame. Steaks and burgers should be grilled directly and veggies, chicken and fish should always be grilled indirectly. A general rule to remember is that if the meat is more than 2 inches in thickness, you'll want to grill using indirect heat.
Final tips
It can be exciting when grilling for the first time, but never open the grill to check on the food all the time. This allows the heat to escape and messes with the grilling process, creating a dry-tasting meal. No thanks! Also, let the meat "rest" for five minutes inside once it's done cooking. Surprisingly, this produces a much juicier result than if you were to dig in right away.
More grilling secrets
Carla Hall's summer grilling tips
How to grill tender, fall-off-the-bone ribs
5 Quick and easy grilled recipes