Tahitian-inspired sips
Picture yourself in paradise as you sip a mahana cocktail. If you like pina coladas, you'll love this tropical refresher.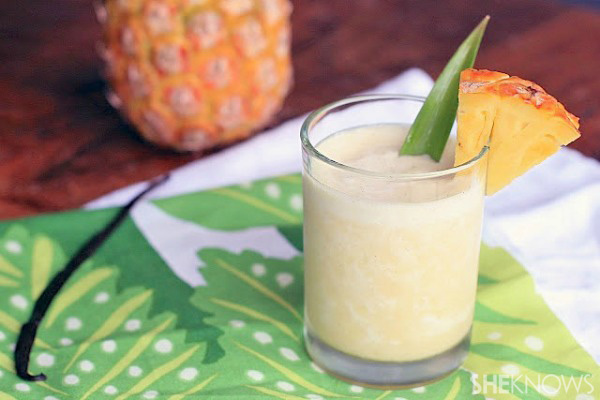 Visit the Tahitian islands for your next happy hour with this pineapple and vanilla-infused cocktail — a deliciously unique combination.
Mahana cocktail recipe
Adapted from Food Network
Makes 2
Ingredients:
2 cups diced fresh pineapple
1-1/3 ounces vanilla-infused vodka
2/3 ounce triple sec
1-1/2 cups ice
Pineapple wedges, for garnish
Directions:
In a blender, combine diced pineapple, vodka, triple sec and ice. Process until smooth.
Pour into glasses and garnish with pineapple wedges.
More Daily Flavor
Royal Tahiti cocktail
Papaya, pineapple and ginger cooler
Rhubarb and ginger mojito