A taste of paradise
The tropical flavors of this banana and coconut cocktail will instantly transport you to Tahiti. All you need is the cocktail umbrella.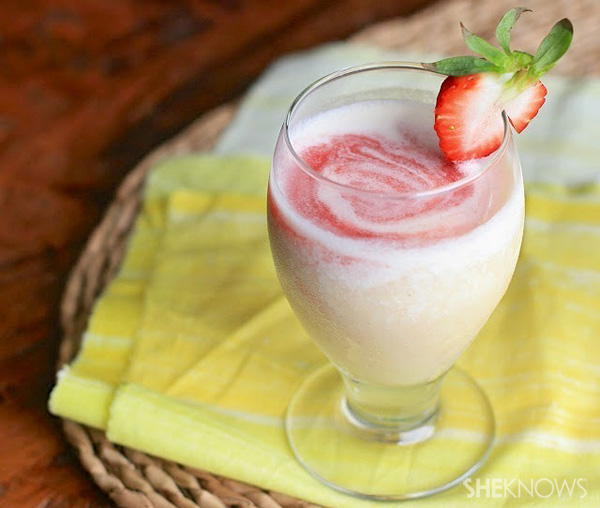 For your next happy hour, blend up a royal Tahiti cocktail and imagine yourself relaxing in a tropical paradise.
Royal Tahiti cocktail recipe
Adapted from about.com
Serves 2
Ingredients:
1-1/2 ounces white rum
1/2 banana
1/4 cup cream of coconut
1 tablespoon lime juice
2 cups ice
4 strawberries, pureed
Directions:
In a blender, combine the rum, banana, cream of coconut, lime juice and ice. Process until smooth.
Pour mixture into two glasses and top with strawberry puree. Use a straw to swirl the puree through the drink. Serve immediately.
More Daily Flavor
Papaya, pineapple and ginger cooler
Rhubarb and ginger mojito
Spicy blood orange and whiskey cocktail