Refreshing sips
Fresh flavors of cucumber, lime and mint make this nonalcoholic cooler a perfect afternoon drink on a hot day.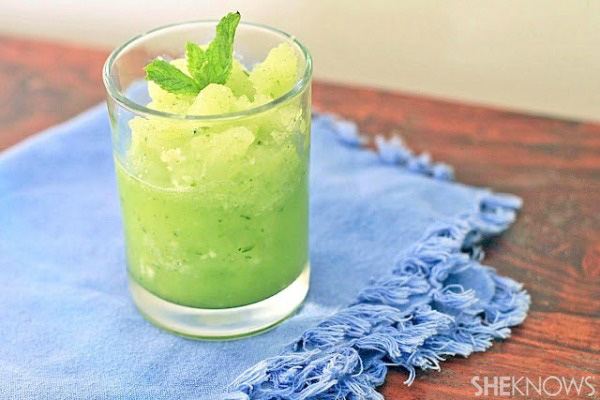 Whether you're doing a juice cleanse or just craving a cold drink, you'll be cool as a cucumber as you sip on this healthy and refreshing slushie.
Cucumber, lime and mint cooler recipe
Adapted from Super Natural Every Day: Well-loved Recipes from My Natural Foods Kitchen
Serves 2
Ingredients:
1 English cucumber, cut into large chunks
3 cups ice
1 tablespoon lime juice
6 mint leaves, plus extra for garnish
1/4 teaspoon sea salt
1 cup sparkling water
Directions:
In a blender, combine the cucumber, ice, lime juice, mint leaves, salt and half of the sparkling water. Pulse until smooth.
Spoon into two glasses and top with more sparkling water. Garnish with mint leaves, if desired.
More Daily Flavor
Rhubarb and ginger mojito
Raspberry lemonade
Roasted strawberry hot fudge milkshake