Hawaiian sips
Dreaming of a sandy Hawaiian beach? A tropical beverage is the next best thing! You'll feel like you're in paradise while you're sipping on these fruit coolers.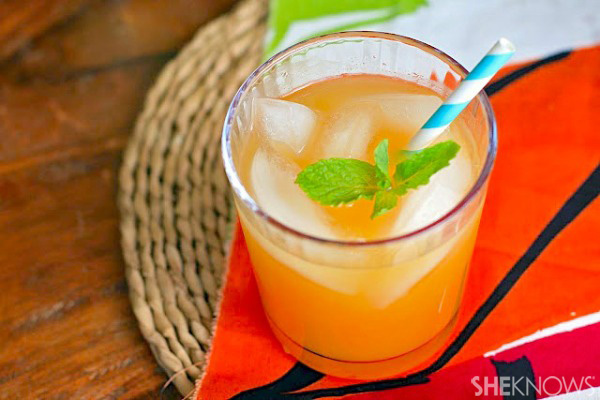 Tropical papaya and pineapple balance out the spicy ginger beer in this Hawaiian-inspired beverage.
Papaya, pineapple and ginger cooler recipe
Adapted from Sam Choy's Polynesian Kitchen
Serves 6-8
Ingredients:
2 ripe papayas, seeded, skinned and cubed
1-1/2 cups cubed fresh pineapple
1 cup pineapple juice
1 tablespoon lime juice
5 sprigs mint
2 (12-ounce) bottles spicy ginger beer
Mint leaves, for garnish
Directions:
In a blender, combine the papaya, pineapple, pineapple juice and lime juice. Process until smooth.
Combine the mixture with the mint in a pitcher and refrigerate for several hours.
Just before serving, remove the mint sprigs and lightly stir in the ginger beer. (If adding in rum or vodka, do so now.)
Serve over ice and garnish with mint leaves, if desired.
Happy HOUR
Make your next happy hour a Polynesian paradise by adding 1 cup white rum or vodka.
More Daily Flavor
Rhubarb and ginger mojito
Spicy blood orange and whiskey cocktail
Homemade sweet and sour bar mix