Fresh flavors
Warmer weather means we're looking for lighter foods, and this fresh cilantro lime jicama salad makes a great side dish as we head into grilling season.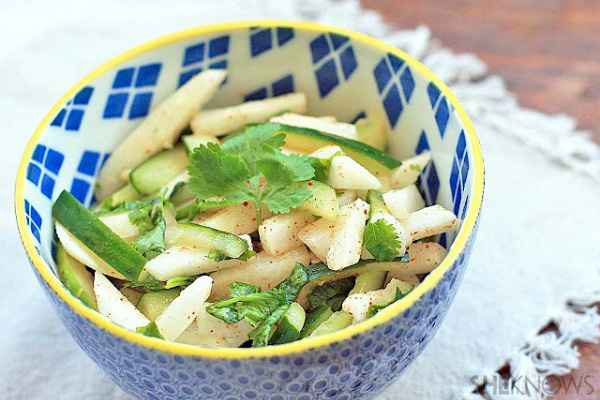 Need a unique salad for your grilled chicken, steak or juicy hamburgers? This jicama salad fits the bill perfectly.
Cilantro lime jicama salad recipe
Adapted from Simply Mexican
Serves 6
Ingredients:
About 1 pound jicama, peeled and cut into thin strips
2 medium cucumbers, seeded and cut into thin strips
Juice of 3 limes
1/2 cup lightly packed fresh cilantro leaves
1/2 teaspoon salt
Cayenne pepper
Directions:
In a large bowl, combine the jicama, cucumbers, lime juice, cilantro and salt. Toss well. Cover and refrigerate for at least 30 minutes.
Just before serving, add cayenne pepper to taste.
More Daily Flavor
Mango salad
Arugula and quinoa salad
Cauliflower salad with homemade vinaigrette