No fake cheese here
Looking for a quick and easy snack to please a crowd? This creamy baked queso dip won't last long.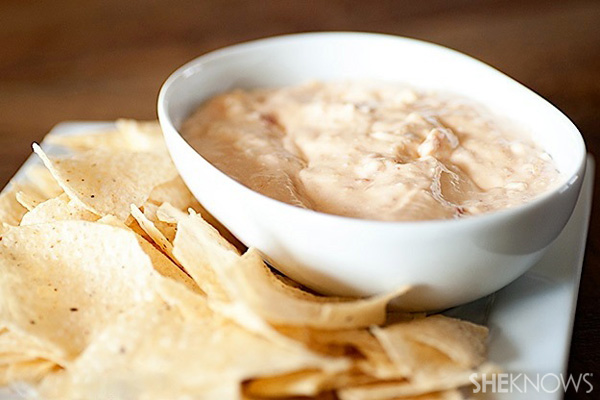 Skip the fake cheese and make your own queso dip full of real cheese and spiced tomatoes.
Creamy white queso dip recipe
Adapted from Reckless Abandon
Ingredients:
2 (8 ounce) packages cream cheese, softened
1/2 cup mayonnaise
2 cups grated Monterey Jack cheese
2 cups grated Parmesan
1 (10 ounce) can Rotel diced tomatoes with green chilies, drained
1/2 teaspoon salt
Chips or crackers, for serving
Directions:
Preheat oven to 425 degrees F.
In a large bowl, add all ingredients and mix well to combine.
Spread the cheese mixture into an 8 x 8-inch baking dish and bake for 20 minutes or until hot and bubbly.
Transfer to a serving dish, if desired. Serve with tortilla chips, potato chips or crackers.
More Daily Flavor
Jalapeño bacon dip
Cheesy ranch and red bell pepper dip
Caramelized onion spinach dip