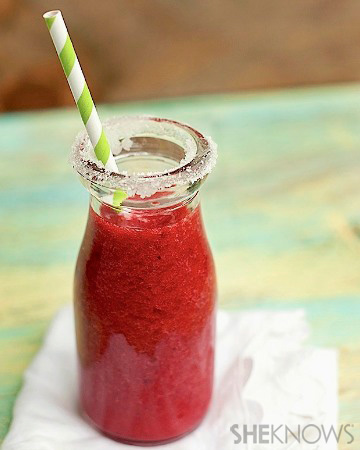 A tasty summer Drink
Raspberry lemonade is the perfect tart and tangy beverage to quench your thirst on a warm day.
This copycat version of The Cheesecake Factory's raspberry lemonade is great on its own, but you can also add sparkling water or lemon-lime soda to give it a little fizz. For the adults, add some vodka or tequila for a delicious happy hour.
Raspberry lemonade recipe
Adapted from The Sexy Knitter
Serves 4-6
Ingredients:
1-1/2 cups water
1-1/2 cups sugar, plus extra for garnish
2 cups fresh raspberries
1 to 1-1/2 cups fresh lemon juice
Water
1 lemon wedge
Directions:
In a small saucepan over medium heat, combine the sugar and water. Let the mixture simmer, stirring often, until the sugar is completely dissolved. Remove from heat and reserve.
Puree the raspberries in a blender or food processor and pour in the sugar mixture and 1 cup lemon juice. Taste mixture and add more lemon juice, as desired. Add water to thin mixture to desired consistency.
Run a lemon wedge around the rim of your glass, then dip the glass in sugar. Serve raspberry lemonade over ice.
More Daily Flavor
Roasted strawberry hot fudge milkshake
Homemade sweet and sour bar mix
Spicy blood orange and whiskey cocktail