Caramelized to perfection
Let the slow cooker do all the work for you to turn sweetened condensed milk into decadent dulce de leche. It couldn't be easier to make at home.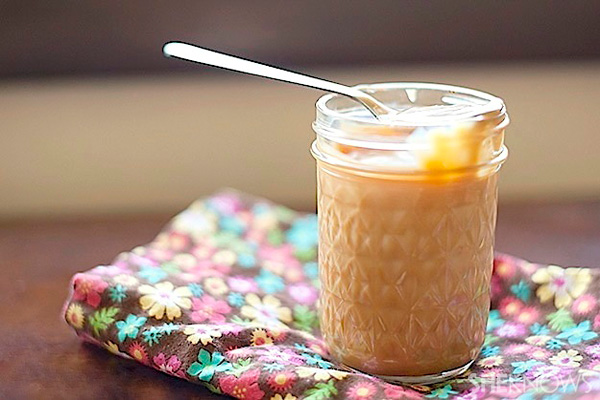 One taste of this dulce de leche, and you'll want to drizzle it on everything you eat. Go ahead — we won't judge!
Slow cooker dulce de leche recipe
Yields 3 jars
Ingredients:
2 (14 ounce) cans sweetened condensed milk
3 (1/2 pint) glass canning jars with lids
Water
Directions:
Distribute the cans of condensed milk into the jars and securely tighten the lids.
Place the jars in a slow cooker and cover with water by at least 1 inch.
Place the lid on the slow cooker and turn on low heat for at least 10 hours or to desired color. The dulce de leche will get darker as it cooks longer.
Carefully remove from the water and allow to cool to room temperature.
When cool, store in the refrigerator.
More Daily Flavor
Quick-and-easy brownie trifles
Flourless peanut butter chocolate chunk cookies
Chocolate Fluffernutter banana bread