Meals designed
with mom in mind
What better way to say "I love you, Mom" than with a delicious meal?
Oh, we know: Add a refreshing cocktail and a bit of sunshine!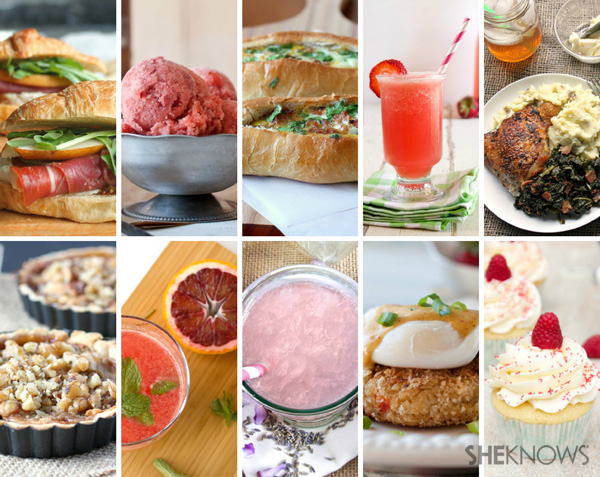 All celebrations call for unique treats. This Mother's Day, gather the whole family to enjoy a few of these delectable dishes. We've got a whole list of bubbly cocktails, tasty treats and savory meals that are perfect for mom's big day.
1
Crispy chicken thighs with kale and mashed potatoes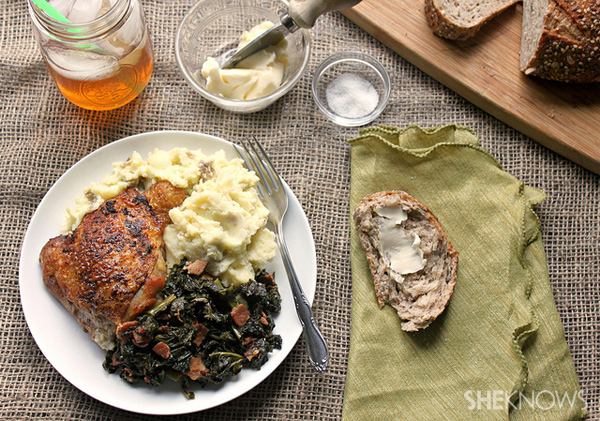 Whip up this comfort food classic with an innovative twist.
2
Prosciutto, Brie and pear with honey mustard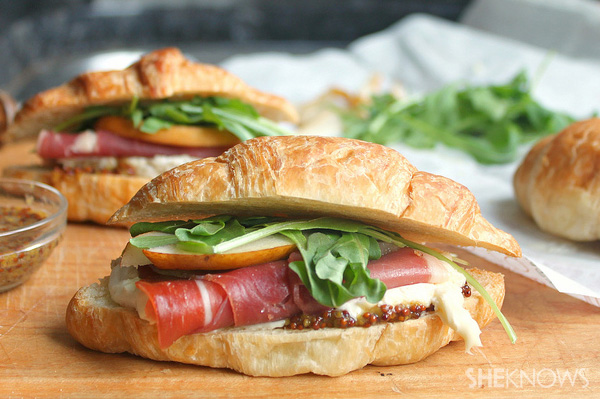 Bring on the Brie, stack up the prosciutto and load up the sweet honey mustard. Fancy doesn't have to be frustrating. These tasty croissant sandwiches are perfect for your backyard brunch.
3
Breakfast stuffed baguettes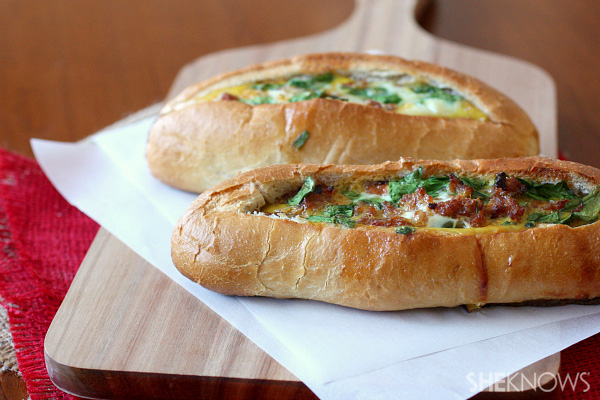 Not that you need to impress family, but this overloaded breakfast recipe will make their mouths water. What's not to love about a warm and crusty baguette stuffed with fluffy eggs, gooey cheese and tasty sausage?
4
Crabcake eggs Benedict with bacon hollandaise sauce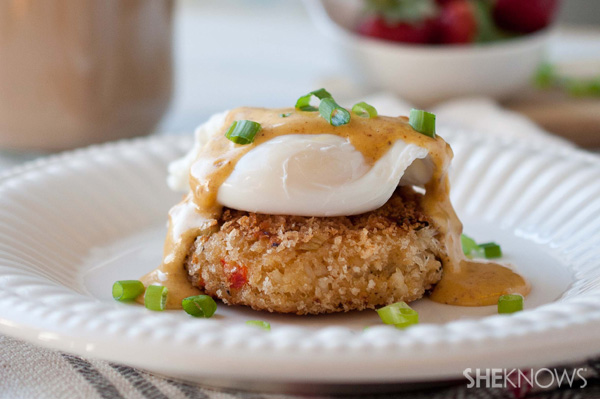 Yeah, you read that right! These delicious little stacks of overflowing joy are perfect for Mother's Day.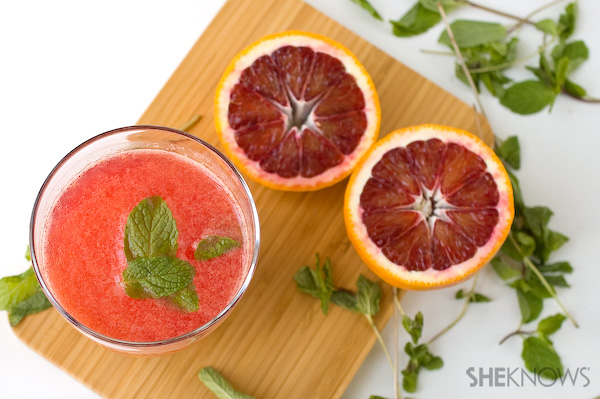 This drink is almost as pretty, sweet and sophisticated as Mom. The tangy blood oranges and sweet sugar and mint make this mojito a perfectly refreshing treat.
6
Strawberry watermelon cocktail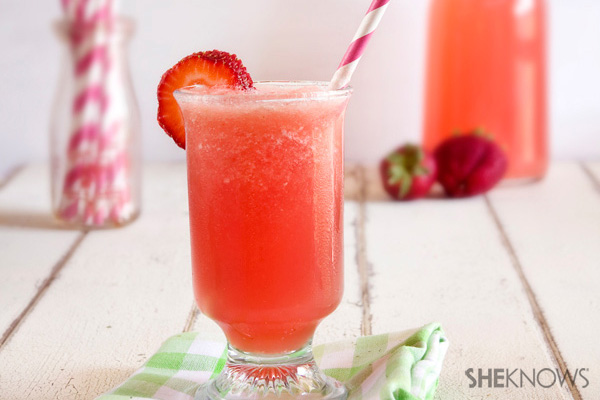 This drink is loaded with fresh ingredients like coconut water, agave nectar and lime to keep you happy and hydrated throughout the day.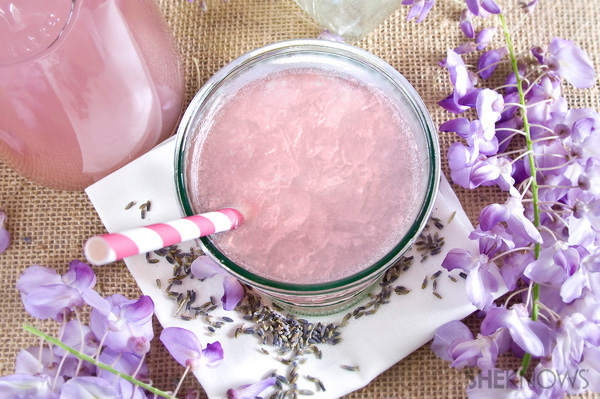 A combination of exciting and vibrant lemonade mixed with the soothing herbal elements of lavender makes this the ultimate Mother's Day blend.
8
Pear, Gorgonzola and walnut pie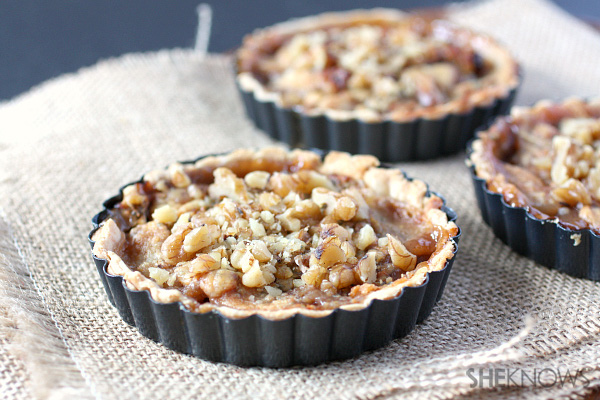 Show your sweetie-pies that you know how to make a savory pie. These unique treats are loaded with a blend of savory and sweet ingredients the whole family will go (wal)nuts over!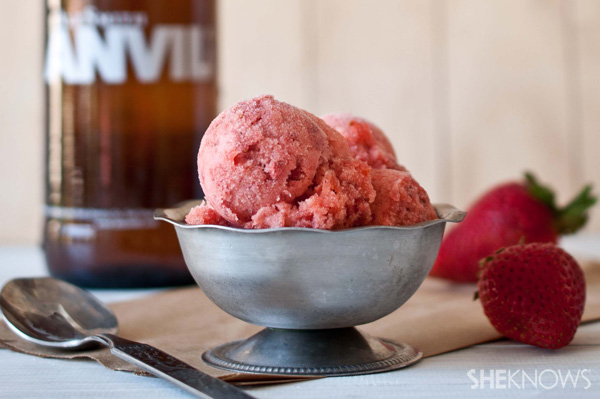 Especially on Mother's Day, dessert is a must. This year, kick it up a notch with this boozy sorbet. Don't worry, you can make a virgin batch for the kids, too!
10
Vanilla cupcakes with buttercream frosting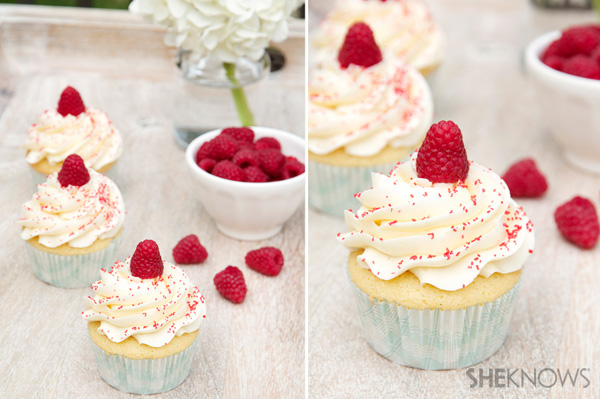 All holidays call for cake! These very yummy, very vanilla cupcakes are the perfect end to a perfect day.
More Mother's Day ideas
Mother's Day craft guide
15 Ways to honor mom this Mother's Day
Desserts dads can make