Whether it's lunchtime, dinnertime or you're in need of a
bedtime snack, one of these melty sammies is sure to fit the bill.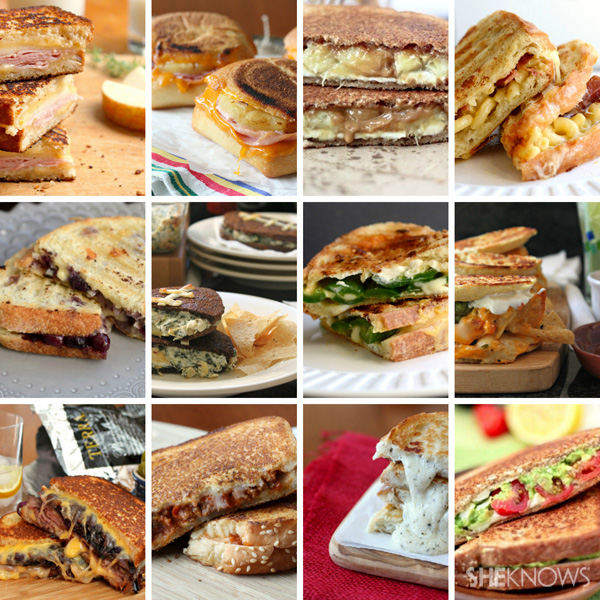 Grilled cheese sandwiches are all the rage, and we have a variety of sweet and savory alike.
Check out this gallery of 20 grilled cheese sandwiches>>
1
Avocado, white cheddar & tomato grilled cheese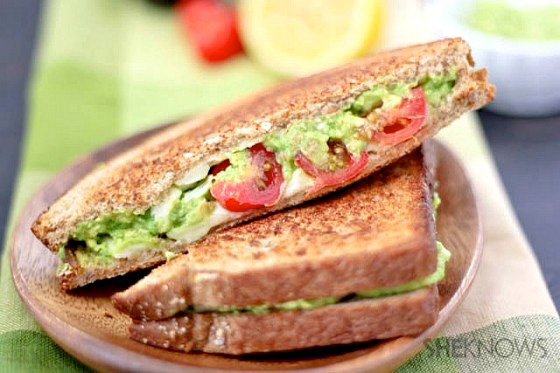 Easy as 1-2-3: Avocado + white cheddar +  tomato = gooey deliciousness.
2
White pizza grilled cheese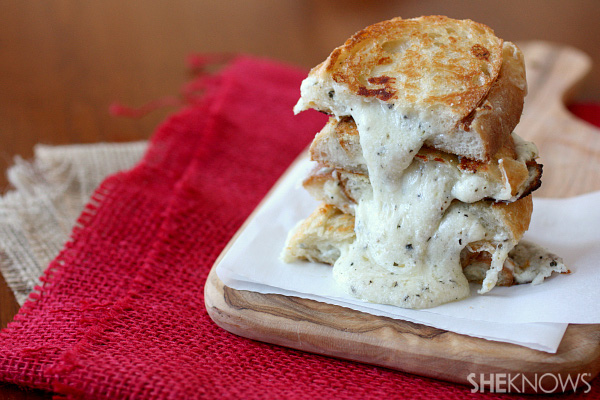 If you are an avid pizza lover, this grilled cheese is right up your alley! Switch it up with an Italian white pizza twist, deep-fried and drizzled with olive oil.
3
Sloppy Joe grilled cheese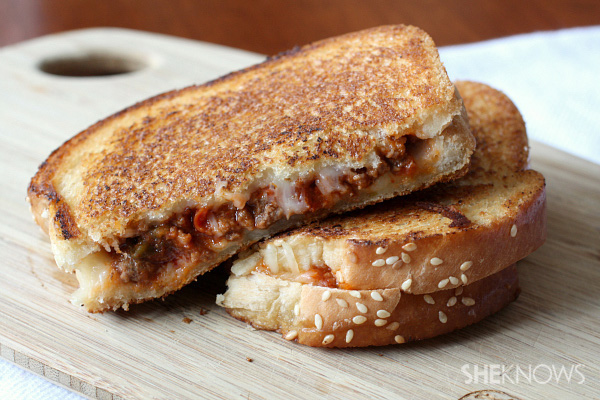 What if you combined a sloppy Joe with a grilled cheese? Well, here you have it. A savory melted grilled cheese with a saucy, tangy finish.
4
Roast beef and caramelized onion grilled cheese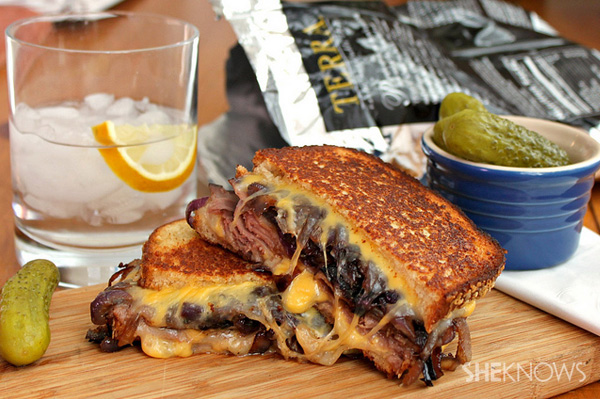 Mouthwatering roast beef and caramelized onions are smothered with creamy cheese to melt your heart.
5
Ultimate nacho grilled cheese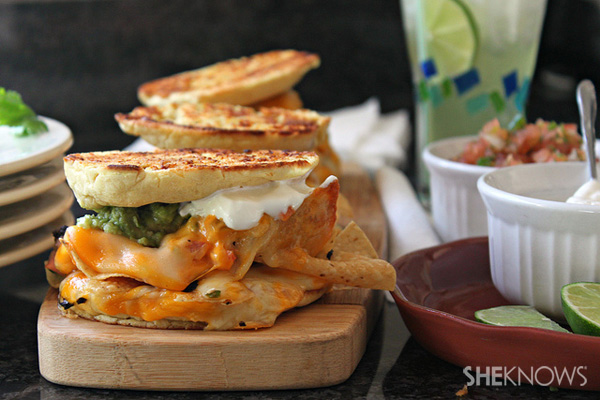 Ay carumba! This sandwich brings an incredible fusion of cheesy nachos and classic American grilled cheese all in one sitting.
6
Jalapeño popper grilled cheese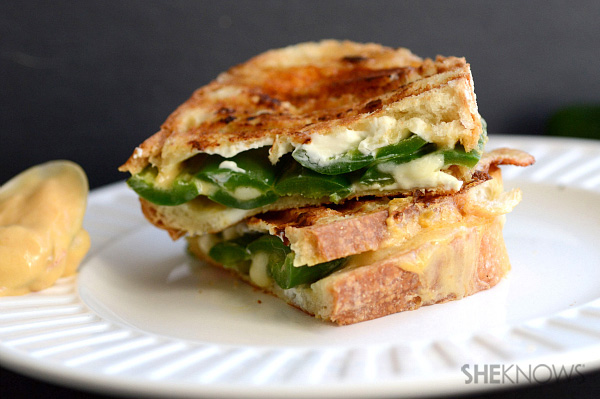 If you are looking for one of the creamiest and cheesiest grilled cheeses out there, here is one to give you that gooey cheese melt with a little kick of jalapeño peppers.
7
Spinach artichoke dip grilled cheese sandwich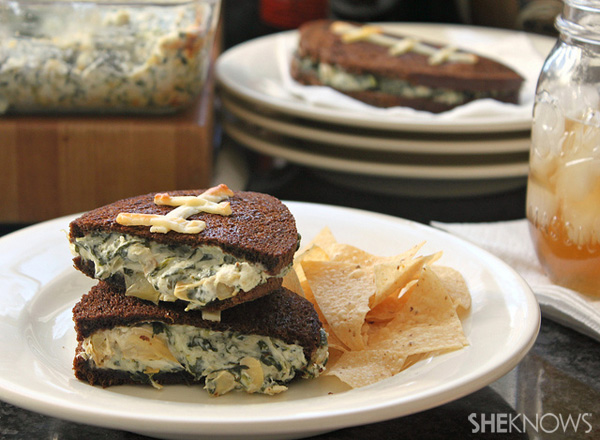 What could be better than grilled cheese and football on a warm Sunday afternoon? Saving the world one bite at a time. Winning.
8
Bacon mac and cheese sandwich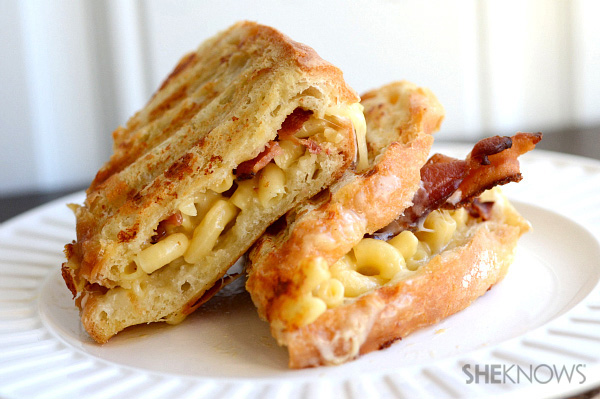 Bacon? Check. Mac and cheese. Check. Our work here is done.
9
Brie, raspberry and chocolate grilled cheese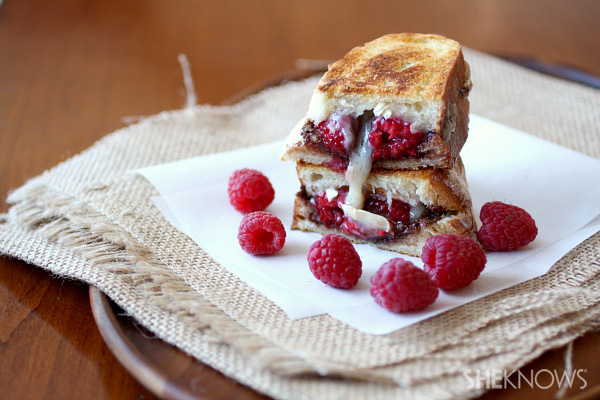 Grilled cheese for dessert? Indulge in this trio of rich raspberries, dark luscious chocolate and creamy Brie layered between two slices of warm butter-toasted bread.
10
Biscoff and banana grilled cheese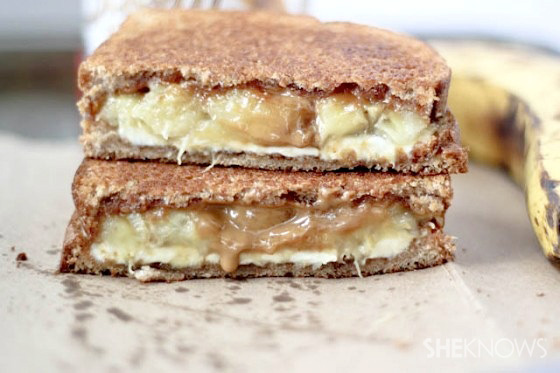 Try this heavenly honey, Biscoff, cream cheese and caramelized banana sandwich that will put you on cloud nine.
11
Hawaiian grilled cheese sandwich recipe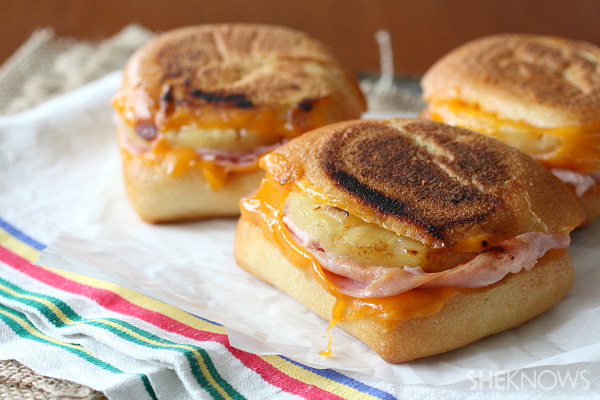 Pizza isn't the only food that can get a Hawaiian makeover. Try this tasty Hawaiian spin on a grilled cheese with sweet pineapple and shaved ham.
12
Smoked Gouda, ham and apple grilled cheese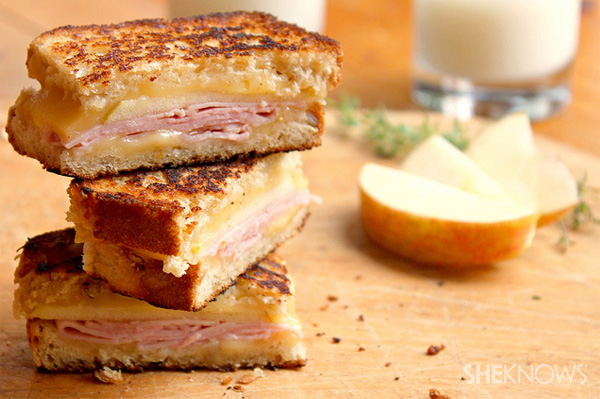 Fill up with sweet crisp apples and country-smoked ham melted with a velvety Gouda cheese.
More grilled cheese recipes
Grilled cheese rolls
Spinach, goat cheese and avocado grilled cheese
3 Grilled cheese sandwich recipes