Homemade cookies in no time
In the mood for warm chocolate chip cookies? These peanut butter-chocolate chunk cookies take minutes to prepare and are ready to be dunked in a glass of milk in no time.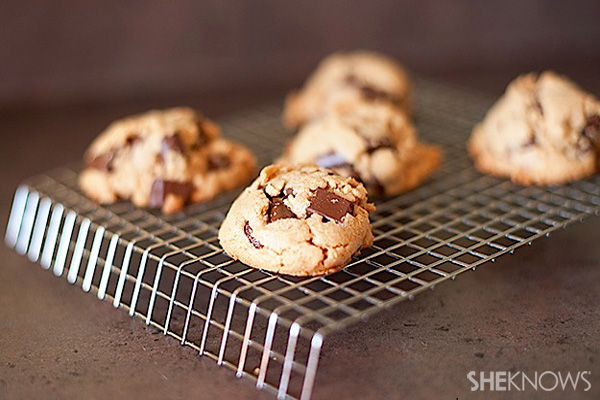 Five-ingredient baking recipes are something we can get behind. Even on the busiest of days, we can find a few minutes for a peanut butter and chocolate treat.
Flourless peanut butter chocolate chunk cookie recipe
Yields approximately 36 cookies
Ingredients:
2 cups peanut butter
2 cups brown sugar
2 eggs
2 teaspoons baking soda
1 cup chocolate chunks
Directions:
Preheat oven to 350 degrees F. Line a baking sheet with parchment paper.
In the bowl of an electric mixer, beat the peanut butter, brown sugar, eggs, and baking soda together until creamy. Fold in the chocolate chunks.
Drop tablespoonfuls of cookie dough onto the prepared baking sheet.
Bake for 10 minutes or until golden brown. Cool on a wire rack.
More Daily Flavor
Salted turtle cookies
Apricot shortbread sandwich cookies
No-bake peanut butter chocolate chip bars