Simple but flavorful
Recipes don't have to be complicated to taste great. Try this lemony garlic brown butter sauce over pasta for a simple but flavorful dinner.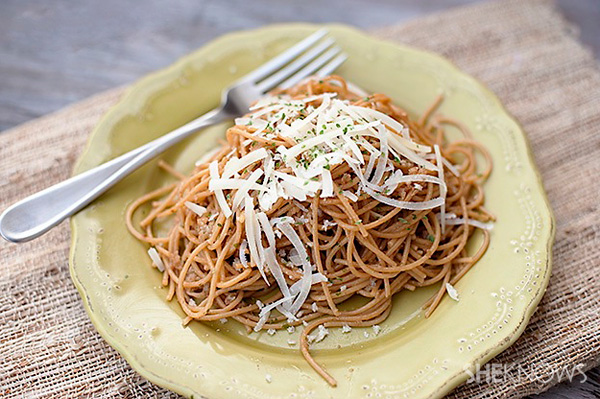 A comforting bowl of pasta is only minutes away with this quick-and-easy dish. Lemon, garlic and brown butter give whole-wheat spaghetti a huge flavor boost.
Spaghetti with lemony garlic brown butter sauce recipe
Serves 2-3
Ingredients:
8 ounces whole-wheat spaghetti
3 tablespoons unsalted butter
2-3 garlic cloves, chopped
Juice of 1-1/2 lemons
2 ounces shredded Parmesan cheese, plus extra for garnishing
2 tablespoons breadcrumbs
1 tablespoon chopped fresh parsley
Salt
Pepper
Directions:
Bring a large pot of water to a boil and cook the spaghetti according to package directions.
Meanwhile, heat a small pan over medium heat. Add the butter and stir until it begins to brown. Add the garlic to the pan and continue stirring for 1 minute until the garlic is fragrant and the butter is a dark brown color. (Watch carefully as the butter can burn easily.)
Remove the skillet from the heat and stir in the lemon juice. Transfer butter mixture to a large bowl.
When spaghetti is done, drain and toss with the butter mixture. Add Parmesan cheese, breadcrumbs, parsley and salt and pepper, to taste.
Garnish with more shredded Parmesan cheese, if desired.
More Daily Flavor
Spicy Thai peanut noodles
Spaghetti carbonara
Avocado Alfredo pasta with spicy shrimp