Fun birthday breakfast
Birthdays should be celebrated all day long, starting with breakfast. Funfetti cake waffles are the perfect treat for a special day.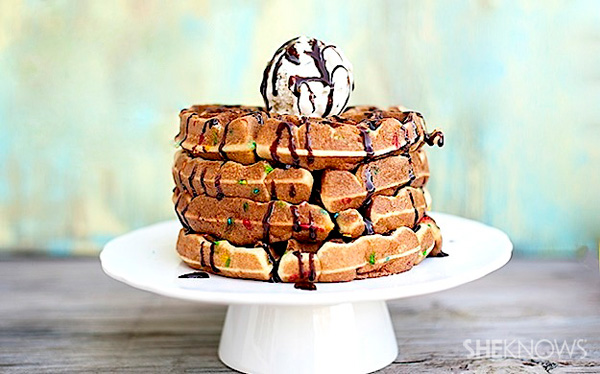 Cake for breakfast? Yes, please! These decadent cake batter waffles topped with a scoop of ice cream and chocolate syrup make any birthday super sweet.
Funfetti cake waffle recipe
Yield varies, depending on size of waffle iron
Ingredients:
1 (18.9 ounce) box Funfetti cake mix
1 cup water
1/3 cup oil
3 eggs
Vanilla ice cream (optional)
Chocolate syrup (optional)
Directions:
In a large bowl, mix together the cake mix, water, oil and eggs until well combined.
Heat your waffle iron according to manufacturer directions. Pour batter into waffle iron and cook until golden brown. Time will vary depending on waffle iron.
Serve waffles with a scoop of vanilla ice cream and top with chocolate syrup, if desired.
More Daily Flavor
Pilsner waffles with amber ale caramel sauce
Quinoa carrot cake breakfast muffins
Apple ring pancakes