Shake things up!
Why make a regular strawberry milkshake? Change things up by roasting the strawberries for added flavor.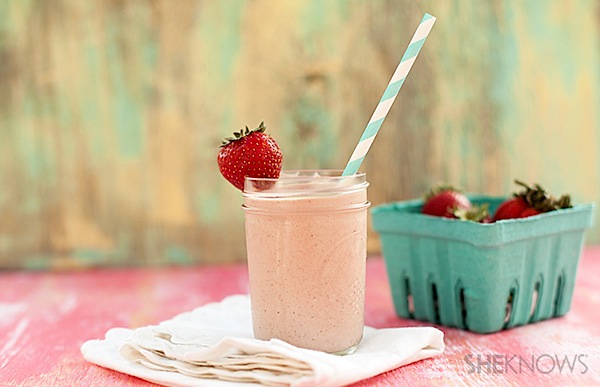 This roasted strawberry milkshake with hot fudge sauce will be your new favorite dessert! Roast your strawberries ahead of time so you can whip this up whenever the mood strikes.
Roasted strawberry hot fudge milkshake recipe
Inspired by two peas & their pod
Yields 1
Ingredients:
1 cup hulled, diced strawberries
2 scoops vanilla ice cream
1/2 cup milk
1/4 cup hot fudge sauce or chocolate syrup
Directions:
Preheat oven to 400 degrees F. Line a rimmed baking sheet with parchment paper.
Place the diced strawberries on the prepared baking sheet and roast for 15 minutes. Remove from the oven and allow the strawberries to cool to room temperature.
Add strawberries and remaining ingredients to a blender and blend until smooth and creamy. Add additional ice cream to thicken or milk to thin the milkshake to desired consistency.
Tip
For another fun twist on a strawberry milkshake, try adding marshmallows to the inside of your glass. Watch to find out how.
More Daily Flavor
Pink berry smoothie
Mango, cinnamon and basil smoothie
Strawberry, chamomile and quinoa smoothie