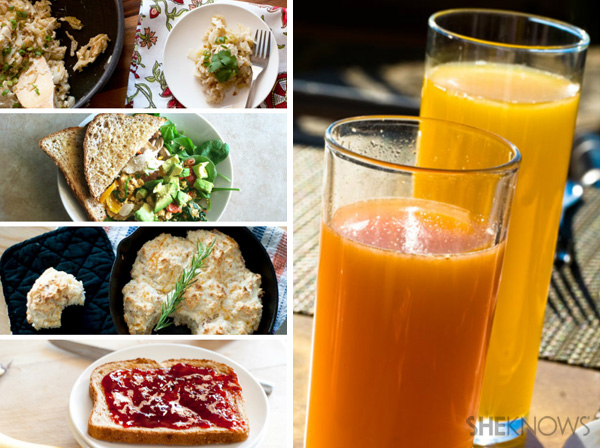 Tasty ideas for your Easter breakfast
Start Easter off right with this delicious brunch spread. We share five super-tasty recipes: Cheesy hash brown casserole, fluffy biscuits topped with balsamic strawberry jam, a super-easy organic veggie scramble and our good morning mimosas.
Easter usually means lots of kids having Easter egg hunts and family gatherings. Start your day off (and your family's) with these wonderful brunch recipes. You can prepare most of the ingredients ahead, saving time in the kitchen and giving you more time to enjoy the Easter holiday.
1
Cheesy shredded hash brown casserole recipe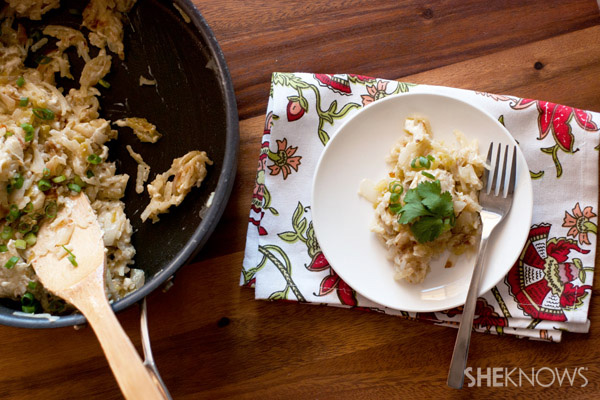 Serves 8-10
Ingredients:
2 (16 ounce) bags of fresh or frozen hash browns
1/4 cup butter
1 (10-1/4 ounce) can cream of mushroom or chicken soup
1/2 cup sour cream
1 small sweet onion, diced
1 cup grated cheddar cheese
Salt and pepper to taste
1 teaspoon garlic powder
Thinly sliced green onions and cilantro for garnish (optional)
Directions:
Preheat your oven to 375 degrees F. Spray a 9 x 13-inch baking dish or an ovensafe pan with cooking spray and set aside.
In a large bowl, mix all of the ingredients together. Spread evenly in the baking dish. Cover with foil and bake 45 minutes or until the top is golden brown. Remove from the oven, top with green onions and cilantro, serve warm.
2
Fluffy Southern-style buttermilk biscuits recipe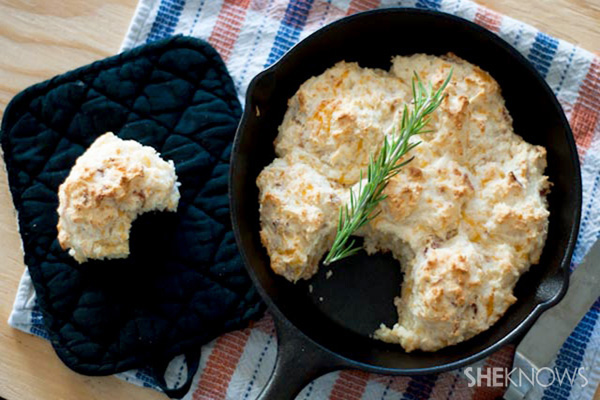 Serves 8-10
Ingredients:
2 cups all-purpose flour
4 teaspoons baking powder
1 teaspoon baking soda
1/2 teaspoon salt
3 tablespoons butter, chilled (more for using on the warm biscuits if desired)
1 cup cold buttermilk
Directions:
Preheat oven to 375 degrees F.
In a large mixing bowl, combine flour, baking powder, baking soda and salt. Using your fingertips, mix the chilled butter into dry ingredients until the mixture looks like crumbs.
Make a well in the center of the flour mixture and pour in the chilled buttermilk. Mix until the dough comes together. (The dough will be very sticky.)
Using an ovensafe pan or cast-iron skillet lightly grease the pan with either cooking spray or butter. Drop heaping tablespoons of the biscuit mixture into the pan creating drop biscuits. It's perfectly fine if they are touching (as they cook they are going to rise and get fluffy).
Bake 10-15 minutes or until biscuits have risen and are golden brown. Remove the pan from the heat and brush the tops with melted butter (optional).
3
Organic veggie scramble recipe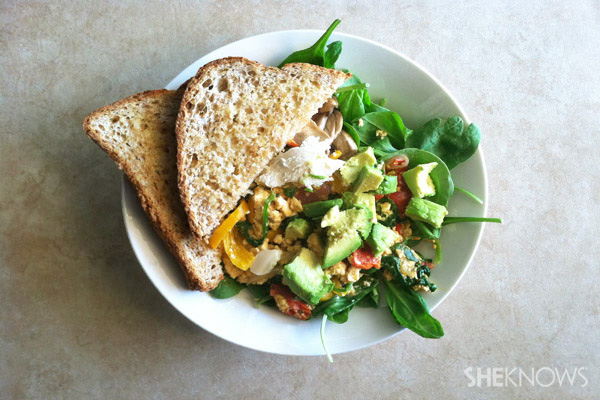 Serves 6
Ingredients: 
6 eggs whole eggs plus 6 egg whites, beaten
1 organic red pepper, diced
1 organic yellow pepper, diced
1/2 organic red onion or sweet onion, diced
1/4 cup organic button mushrooms, sliced
2 cups fresh organic baby spinach
1 avocado, diced
Salt and pepper to season
Directions: 
Turn your stove to medium heat and spray a large frying pan with cooking spray. Add the peppers, onions, mushrooms and baby spinach. Gently saute the vegetables until they are just cooked through.
Add in the eggs and continue to cook gently, folding the eggs with a spatula to ensure that the eggs are cooked thoroughly. Remove from the heat, topping off the scramble with the sliced avocado and serve warm with toast (optional).
4
Homemade balsamic strawberry jam recipe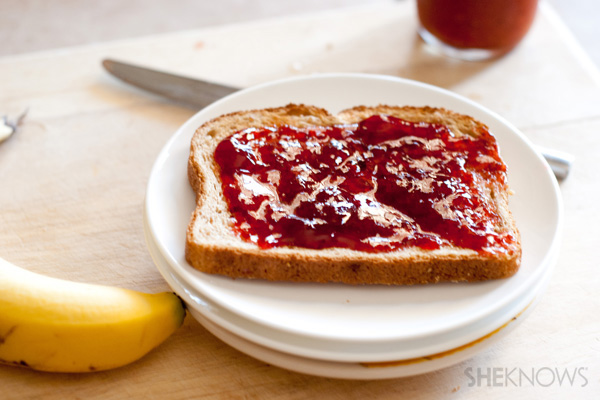 Yields 2-3 jars (amounts will vary based on sizes of jars)
Inspired by savory sweet life
Ingredients:
2 cups fresh strawberries, washed and diced
3/4 cup organic sugar
2 tablespoons balsamic vinegar
2  or 3 sterilized Mason jars
Directions: 
In a saucepot over medium heat add all of the ingredients. Cook for 30-40 minutes stirring often until the strawberries have broken down and the mixture is very thick.
Remove from the heat and ladle the warm jam into jars. Store opened jars in the refrigerator.
5
Good morning orange and pineapple mimosas recipe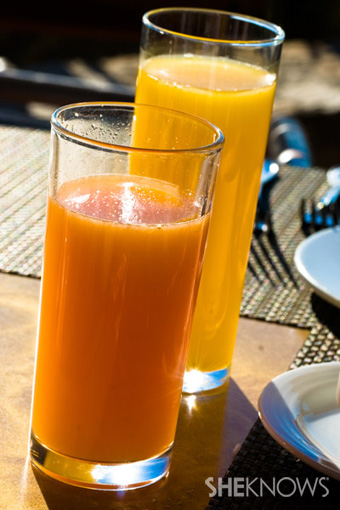 Yields 6-8 mimosas
Inspired by food.com
Note: For children you can substitute ginger ale or lemon-lime soda so they may enjoy a mimosa as well.
Ingredients: 
2 cups freshly-squeezed orange juice
1 cup fresh pineapple juice (use canned if you cannot find fresh)
2 tablespoons of triple sec or grenadine (optional)
1 bottle of chilled Champagne
Champagne flutes or tall glasses
Directions:
In a large pitcher add in the orange juice, pineapple juice and triple sec or grenadine, mixing well.
Add equal parts of the juice mixture and Champagne to the flutes or tall glasses. Serve immediately.
More recipes for brunches
Special brunch ideas
Cinco de Mayo brunch recipes
Unique and delicious Mother's Day brunch recipes