Spice up happy hour
Turn up the heat for happy hour with this spiced-up blood orange and whiskey cocktail.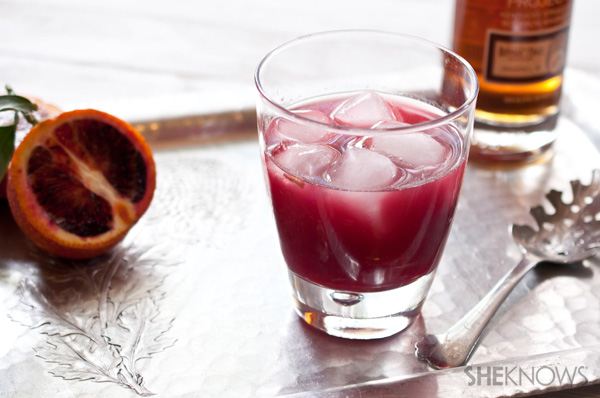 Take advantage of blood orange season and whip up this deliciously spicy cocktail.
Spicy blood orange and whiskey cocktail recipe
Makes 2
Ingredients:
1 cup fresh-squeezed blood orange juice
2 tablespoons agave nectar or syrup
1/2 cup whiskey
1 medium-sized jalapeño, chopped (about 2 tablespoons)
Ice
Directions:
In a cocktail shaker, add the blood orange juice, agave and whiskey. Stir to combine. Add the jalapeños and shake three times.
Immediately pour through a strainer into glasses filled with ice, straining out the jalapeños. Discard the jalapeños.
More Daily Flavor
Strawberry beer sorbet
Jalapeño bacon dip
Jalapeño pale ale cornbread