Easy entertaining
These simple olive and cheese-topped tartlets are the perfect appetizer for easy entertaining or unexpected guests.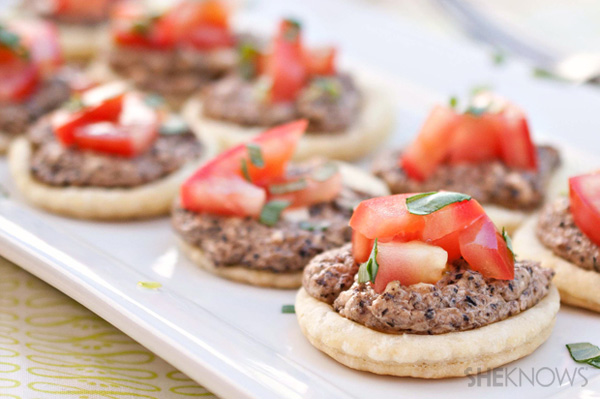 Recipes don't have to take hours to be delicious. This quick-and-easy recipe for olive tartlets will be in the oven in minutes, leaving you plenty of time to enjoy your guests.
Olive and goat cheese tartlets recipe
Yields 12-16
Ingredients:
1 sheet puff pastry, thawed
1 (6 ounce) can large black olives
4 ounces goat cheese
8 ounces cream cheese, softened
1/2 cup chopped tomato
1 tablespoon chopped fresh tarragon or basil
Flour
Directions:
Preheat oven to 350 degrees F. Line a baking sheet with parchment paper.
On a lightly floured surface, roll out the puff pastry with the rolling pin three times in each direction, making the pastry thinner and larger. Using a 3-1/2 inch biscuit cutter, cut out 12-16 circles of puff pastry. Place the pastry circles on the baking sheet.
In a food processor, add the olives, goat cheese and cream cheese. Pulse until well combined. Top the pastry circles with 1-2 tablespoons of the olive mixture.
Bake until the edges of the puff pastry turn golden brown, about 15-18 minutes. Transfer to a serving plate and top with chopped tomato and fresh herbs.
More Daily Flavor
Jalapeño bacon dip
Truffle-roasted tomato hummus
Bite-size spinach dip cups