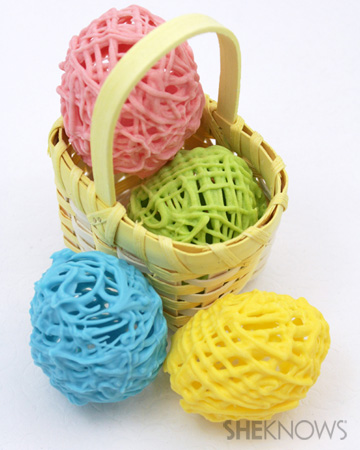 The Easter Bunny has nothing on you!
Need a homemade treat for your Easter baskets? Hop to it! These hollow chocolate eggs are easier than they look — they just require a little patience.
Here's an edible twist on an Easter egg craft that normally uses yarn and glue. Melted chocolate drizzled over a balloon creates a decorative hollow egg that's good enough to eat. For an added bunny bonus, you can even hide candy inside!
Hollow chocolate Easter eggs recipe
Ingredients and supplies:
Chocolate candy melts in pastel colors (1 cup solid candy melts = 3 hollow eggs)
Piping bags or zip-closed bags
Latex balloons
Non-stick cooking spray
Straws or wooden skewers
Clothespins
Plastic cups or glasses (larger than your inflated balloons)
Small candies, like robin eggs (optional)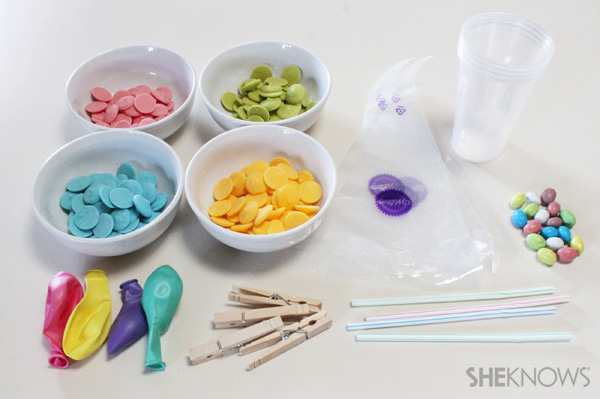 Directions:
1
Inflate balloons and melt chocolate
Inflate balloons slightly, about the size of a real egg or slightly larger. (Do not use water balloons. The latex is too thin and will burst when you pour hot melted chocolate on it.) Put one cup of chocolate candy melts in a bowl. Microwave for 30 seconds at a time, stirring after each heating until completely melted.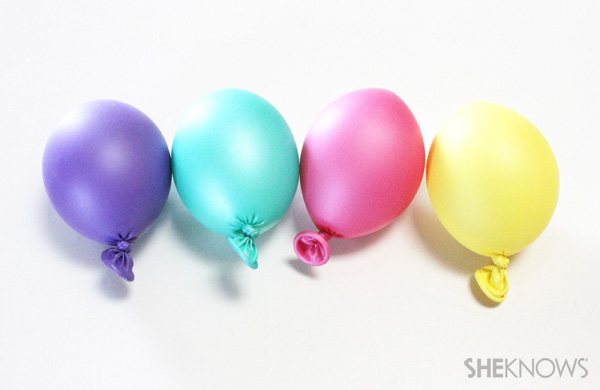 2
Drizzle chocolate on balloons
Pour melted chocolate into a piping bag or zip-closed bag. Cut off the tip. Working over the sink or newspaper, hold an inflated balloon by the tied end. Lightly spray your balloons with non-stick cooking spray, then drizzle melted chocolate across the bottom of the balloon in all directions. Turn balloon over and continue drizzling chocolate over the top and sides.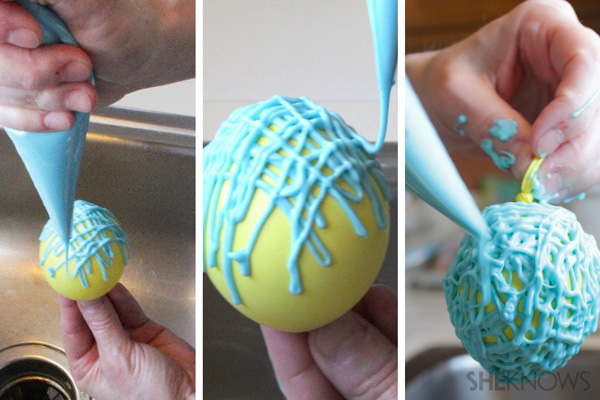 Using a clothespin, clip the balloon to a straw or wooden skewer and balance inside of a cup or glass to dry.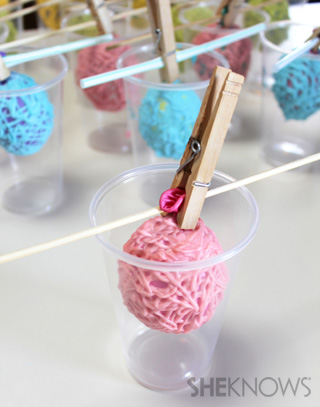 When completely dry, remove the balloon by clipping open the tied top to release the air.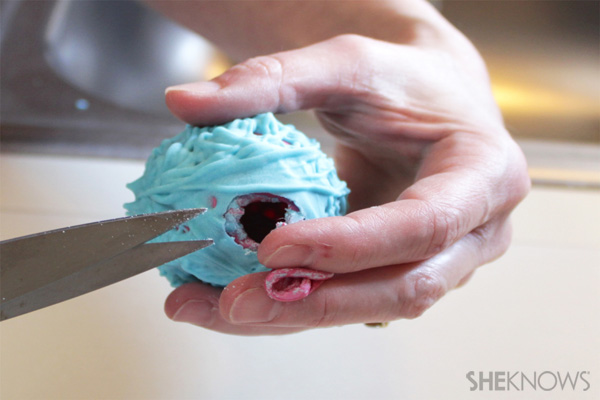 Slowly pull the balloon away from the inside of the chocolate egg and carefully remove.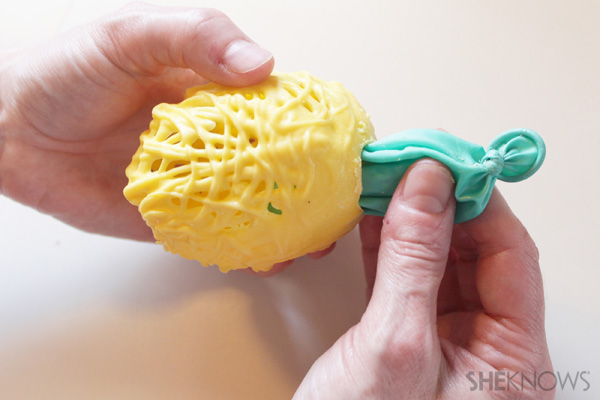 6
Optional: Hide candy inside
Optional: To create eggs with candy inside, put the candy in the balloons before inflating. Removing the balloon is a little more difficult, so be patient.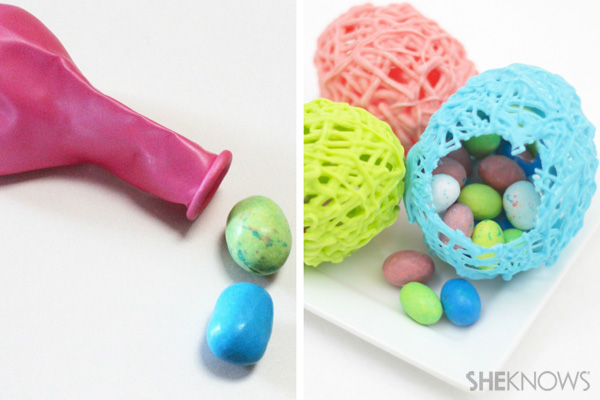 7
Show off your handiwork!
Display your decorative, edible Easter eggs before enjoying!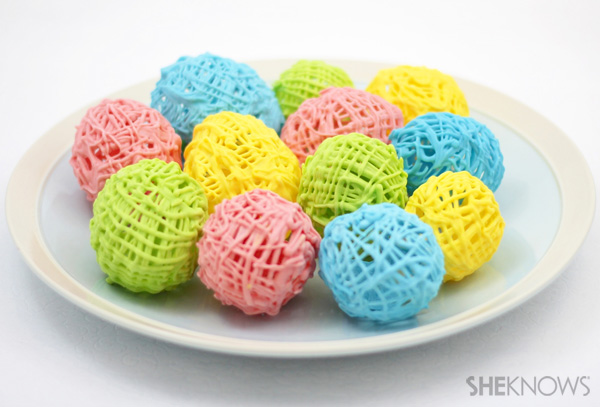 More food crafts
Octopus and penguin-shaped bread bowls
Adorably cheesy animal appetizers
Edible teacup cookies