These Snacks Are
A Slam Dunk!
Every get-together needs snacks. If you're hosting a March Madness party, these basketball-shaped calzones are a perfect addition to your menu.
Make a slam dunk during March Madness with these pizza-stuffed basketballs. Baked inside of a cake pop pan, these bite-sized calzones will score big at your game day parties.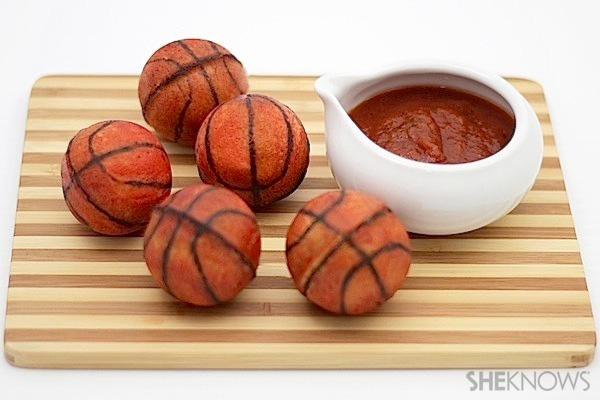 Basketball calzones recipe
Yields 12
Ingredients:
1 tube refrigerated pizza crust
3 mozzarella cheese sticks
12-24 pepperoni slices
1 jar pizza sauce
1 black food coloring pen
1 tablespoon butter
Orange food coloring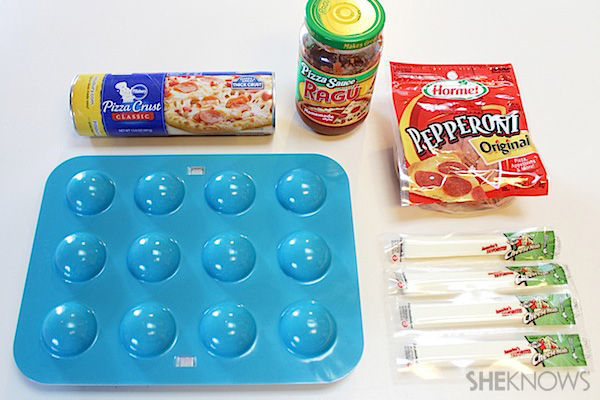 Directions:
Preheat oven to 400 degrees F. Spread pizza crust on a work surface. Using a 3-inch round cutter, cut 12 circles of dough.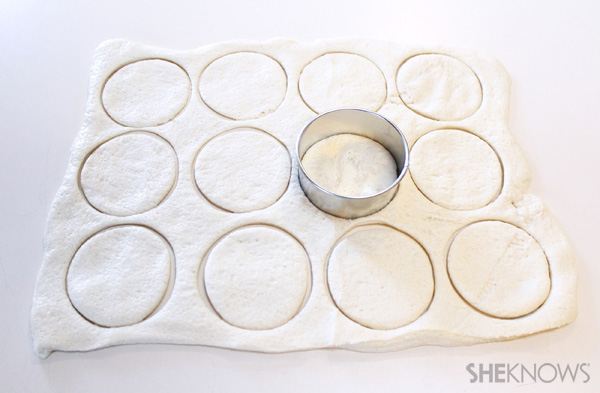 Cut mozzarella sticks into 1-inch pieces. Place one or two pepperoni slices on each circle of dough and add mozzarella pieces on top.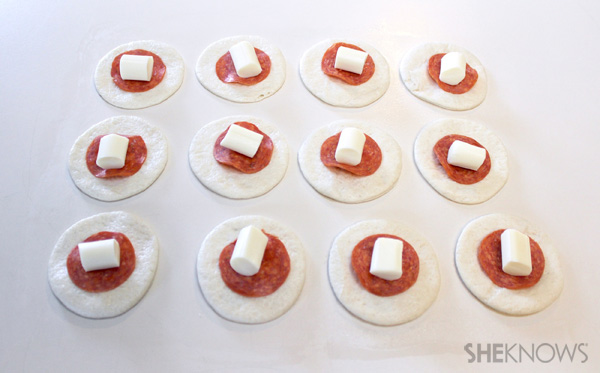 Pinch the dough closed around the cheese and pepperoni.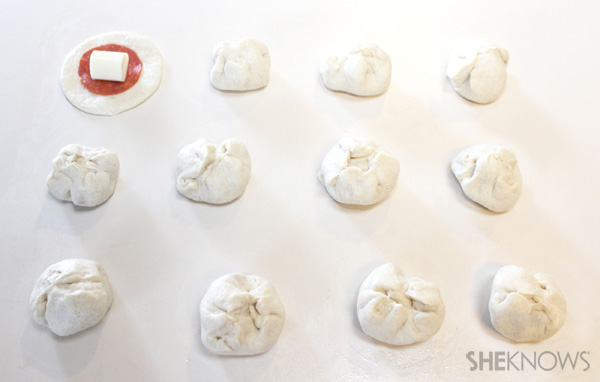 Grease the top and bottom of the cake pop pan. Place the dough balls in the bottom half of the pan.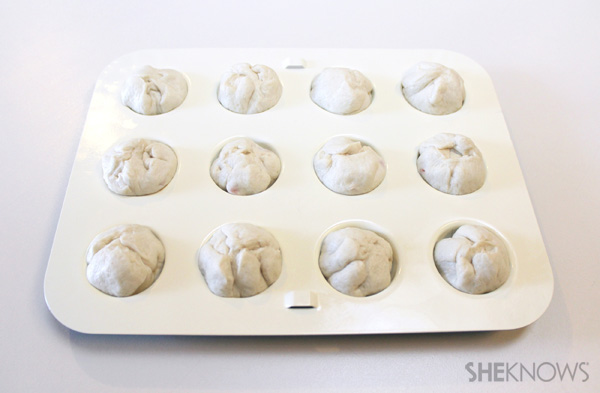 Attach the top of the pan and secure shut. Bake for 15 minutes. Allow pan to cool for 5 minutes before opening. If some of the pizza balls have ridges in the center, trim them off with a pair of scissors.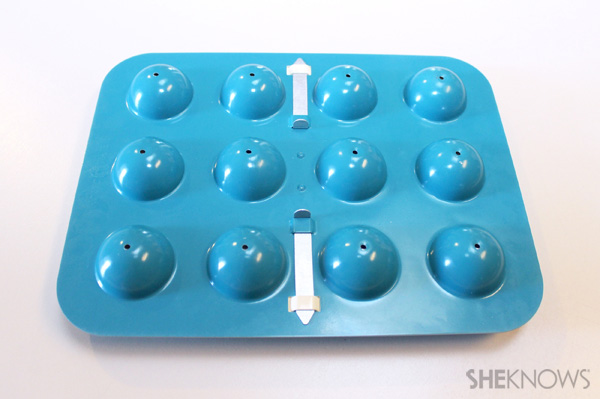 Using a black food coloring pen, draw basketball lines on the pizza balls.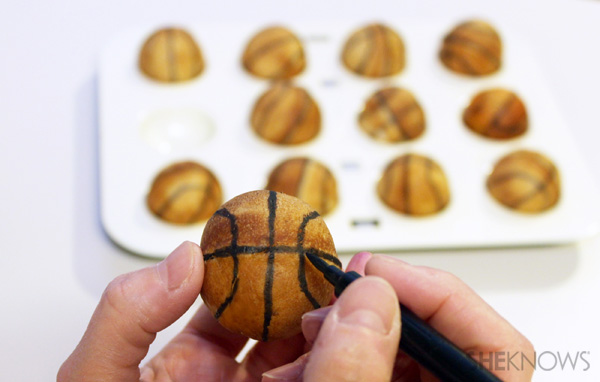 7
Paint basketballs orange
Add orange food coloring to 1 tablespoon of butter and mix well. Add more food coloring to achieve desired color. Brush the tinted butter on the pizza balls, wiping off any excess with a paper towel.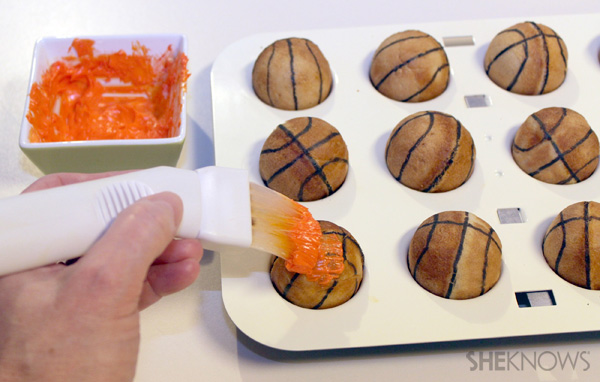 Basketballs can be refrigerated for up to three days, until you're ready to serve them. To reheat, place basketballs on a baking sheet and bake in a 350 degree F oven for 8-10 minutes. Serve with a bowl of warm pizza sauce for dipping.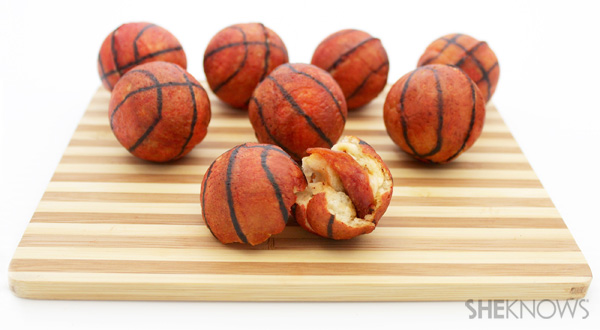 More food crafts
Adorably cheesy animal appetizers
Basketball cake pops
Octopus and penguin-shaped bread bowls