Perfect Jam For Your Morning Toast
After one taste of this luscious blackberry lavender jam, you'll never buy another jar from the store again. Not only is this soothing, fruity jam delicious, it's really easy to make and takes less than 15 minutes.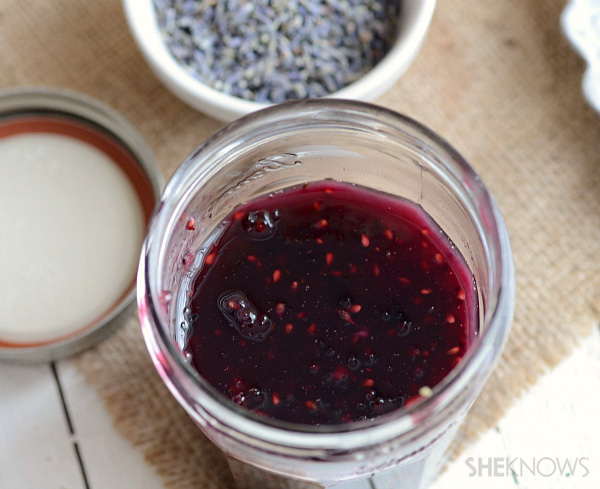 Unlike the store-bought jars, which contain a ton of preservatives, this jam is 100 percent natural and only requires four ingredients! It's also completely customizable so you can sub in your favorite berries. We just love the mix of sweet and tart blackberry and lavender.
Blackberry lavender jam
Yields about 1 cup
Ingredients:
1 cup fresh blackberries
1 cup sugar
1 tablespoon lemon or blood orange juice
1/2 teaspoon lavender, chopped
Directions: 
Mash the blackberries with a potato masher in a bowl. Pour the mixture into a small saucepan. Add sugar, lemon/blood orange juice and lavender. Bring mixture to a boil and then reduce heat to low. Cook an additional 15 minutes.
Remove from saucepan and pour into a sterile jar. Screw a top on and chill. (Jam will thicken once chilled.)
More homemade jam recipes
Homemade strawberry rhubarb jam recipe
Tantalizing tomato jam recipe
How to make microwave jam recipes