A boozy frozen dessert
Beer can pair with all kinds of flavors, even sweets. This strawberry sorbet recipe includes plenty of beer for a unique but delicious frozen treat.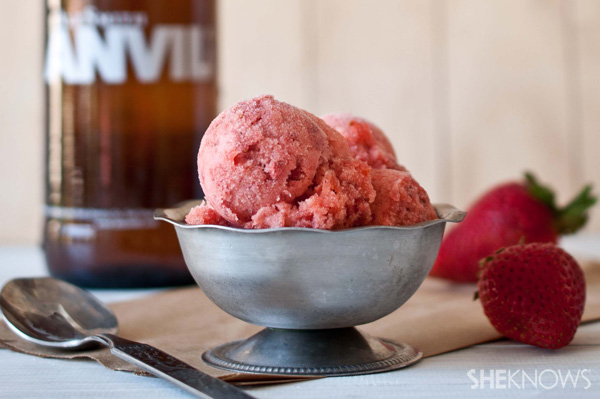 We add wine to desserts, so why not beer? Serve this boozy strawberry sorbet as dessert at your next dinner party and surprise your guests with the secret ingredient. Just don't forget the virgin sorbet for the kids!
Strawberry beer sorbet recipe
Ingredients:
4 cups fresh strawberries, hulled and chopped
1 cup sugar
2 cups beer (preferably pale ale with notes of citrus)
Directions:
In a saucepan over medium-high heat, add the strawberries and the sugar. With a potato masher, smash and stir the strawberries until well macerated and combined with the sugar. Allow the mixture to come to a boil, stirring and mashing until all the strawberries have broken down, about 10 minutes.
Remove from heat, stir in the beer and allow to cool. (If desired, strain mixture to remove seeds.)
Place the strawberry mixture in the refrigerator until completely cool, about 2 hours.
Pour mixture into the bowl of an ice cream maker and run according to manufacturer's directions. When done, place in the freezer to finish setting up.
More Daily Flavor