Bring A Taste Of Martha's Vineyard Home!
Every summer, thousands of tourists travel to Cape Cod, particularly Martha's Vineyard, in search of sun, sand and fun. If you visit, be sure to grab some locally made food products. With everything from raw chocolate to local honey, you'll find something for everyone back home.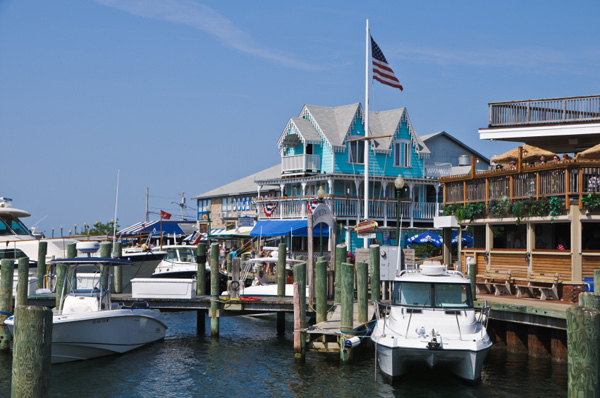 Come the end of March, locals on Martha's Vineyard start itching for the season to officially begin. Businesses are putting the final touches on any winter work they have been doing and local food artisans start producing their small-batch items.
Coffee
Todd Christy of Chilmark Coffee travels all over during the winter, exploring new coffee beans to roast in his shed up island. He's the owner and official coffee roaster, supplying farmers markets all over the island, as well as shipping nationwide. Sourcing beans that are organic and fair trade is one of Todd's main objectives; he wants to know that coffee farmers are being payed fairly and can support their families. You can taste both qualities when you sip his coffee. His most awaited product during the hot summer months and not available anywhere else but on island (but SO worth the trip)? Menemsha Mud, his cold-brewed espresso that is so precisely made, it's an art. "Steeped for 24 hours in wonderful crystal clear Chilmark water at 42 degrees" — if that's not coffee art, we don't know what is!
Chocolate
Eat your chocolate and feel good about it — it's what the chocolate makers of Not Your Sugar Mamas want you to feel when munching on their chocolate. Founded by Ky and Bennett, its mission is "to spread health, happiness and love one kickass superfood at a time." Their chocolate is not heated as many other bars are, thus considered raw with its full health benefits intact. To make the chocolate bars even more power-packed, Ky and Bennett add ingredients such as maca powder, spirilina, agave nectar, and local honey and sea salt right from Martha's Vineyard!
And talking about chocolate, be sure to grab a bag of Enchanted Chocolates Hot Chocolate mix — it's out-of-this-world amazing! Unlike other mixes that are powdered, this mix is made up of ground bits of chocolate mixed with sugar and vanilla beans. The thick and creamy texture is well worth the calories.
Preserves
One of the locals' favorite finds at the farmers market is New Lane Sundries, created by Linda Lee Alley who started making preserves in 1987! She now makes more than 25 varieties every week during the summer, with a focus on locally foraged ingredients such as Rosa Rugosa petals, beach plums, elderberries, and Vineyard wild grapes. Although if you're craving these flavors, you'll have to make the trip on island! Available in her online shop are more classic, but still delicious flavors, such as Ginger Pear,  Strawberry Banana Pineapple, and Orange Jelly with Grand Marnier.
Support local artisans
Whichever product you do pick up on your trip to Martha's Vineyard, remember you're supporting a thriving community of artisans; people that give 110 percent every day and work endless hours on perfecting their product; community members who personally create your product, package it and deliver it with so much care and love. And they do this everywhere, not only on vacation. Be sure to scout out the best local products in your own community!
More artisan food items
Buying artisan foods at the farmers market
5 Best artisan chocolate makers
5 Best cheese artisans you've never heard of
Photo credit: KenWiedemann/istockPhoto