Quick and easy lunch
This quinoa salad is packed with protein, iron and amino acids, making it a perfect choice for a light but hearty lunch.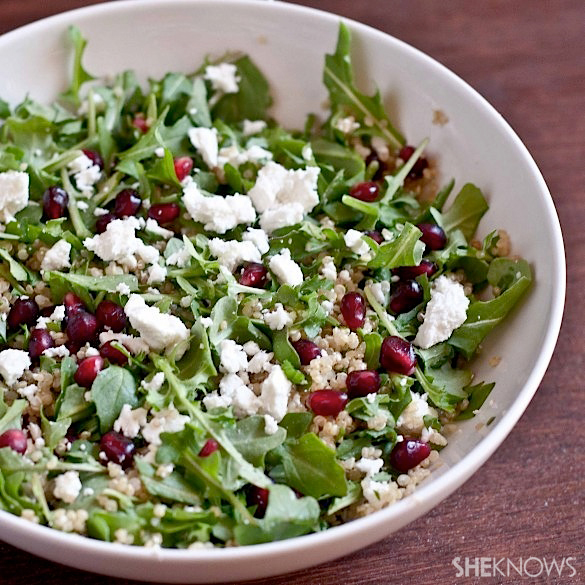 Quinoa mixes well with a variety of ingredients to make quick-and-easy salads. Toss in other produce or nuts to customize this recipe to suit your own tastes.
Arugula and quinoa salad recipe
Serves 2
Ingredients:
2 cups arugula (or spring greens), chopped if leaves are large
1/2 cup cooked quinoa
2 tablespoons pine nuts
1/2 avocado, chopped
1 ounce goat cheese, crumbled
1/4 cup pomegranate arils
2 teaspoons balsamic vinegar
Directions:
In a large bowl, toss the first 6 ingredients together.
Drizzle with balsamic vinegar.
More Daily Flavor
Mushroom farro salad
Barley salad with chickpeas, fava beans and peas
Cauliflower salad with homemade vinaigrette