Here are four fun ways to eat "green" for St. Patrick's Day. Not only are these recipes green, they are also super-easy to prepare. Use these recipes to entertain your little leprechauns or simply get creative and add your own twists.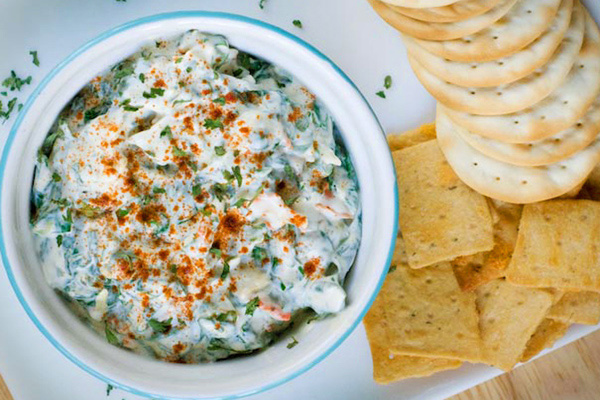 Creamy green spinach dip recipe
Serves 6-8
Inspired by Knorr
Ingredients:
1 package (10 ounce) frozen chopped spinach, cooked, cooled and squeezed dry
1 container (16 ounce) sour cream
1 cup mayonnaise or light mayonnaise
1 package Knorr vegetable recipe mix
1 can (8 ounce) water chestnuts, drained and chopped (optional)
3 green onions, thinly sliced
Sweet paprika for garnish (optional)
Directions:
Combine all ingredients and chill for 2 hours to allow flavors to develop.
Serve with your favorite chips, toasted bread or crackers.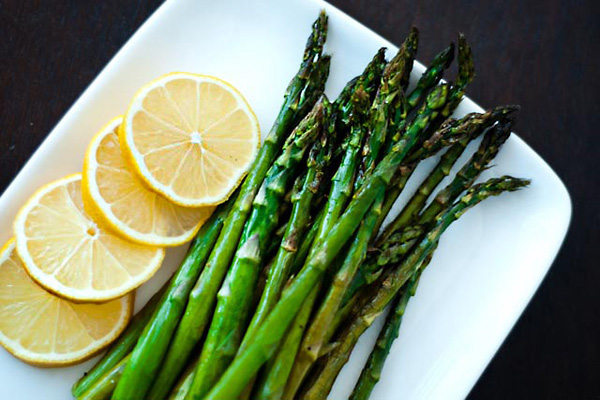 Lemon Parmesan-roasted asparagus recipe
Serves 6
Ingredients:
2 pounds fresh organic asparagus
1 lemon, cut in half
2 tablespoons extra-virgin olive oil
Sea salt, plus extra for sprinkling
Freshly ground black pepper
1/2 cup fresh grated Parmesan cheese
Directions:
Preheat the oven to 400 degrees F.
Remove the tough ends of the asparagus and place on a baking sheet. Drizzle with the 2 tablespoons of olive oil, then toss to coat the asparagus completely. Spread the asparagus in a single layer and sprinkle liberally with salt and pepper. Roast the asparagus for 25 minutes, until tender but still crisp.
Remove from the oven and squeeze the fresh lemon halves over the tops of the asparagus. Sprinkle with the fresh Parmesan cheese and serve warm.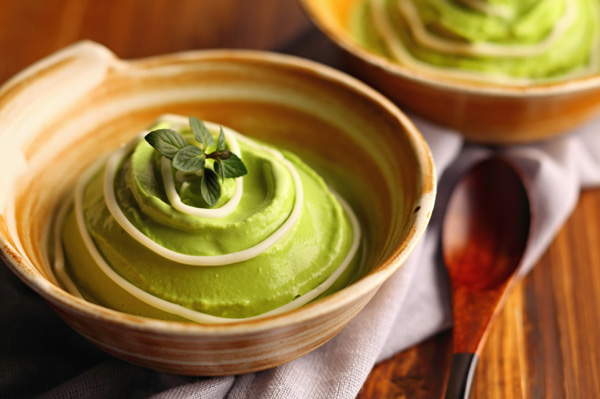 123 easy green tea ice cream recipe
Serves 6
Inspired by allrecipes
Ingredients:
3 cups good-quality vanilla ice cream
1 tablespoon matcha green tea powder (can be found at Asian markets and some grocery stores)
Directions:
In a large bowl add the ice cream and allow it to melt just enough so that it is softened. Add the green tea powder and mix very well. Cover and place back into the freezer until it is firm.
Scoop into serving bowls and serve immediately.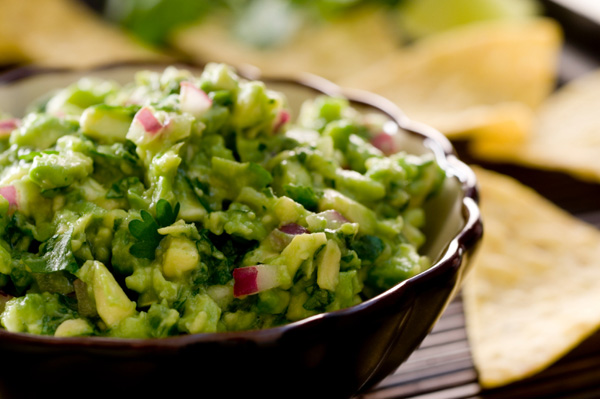 Tropical mojito guacamole recipe
Yields approximately 3 cups
Ingredients:
1 avocado, halved, pitted and mashed
1 ripe mango, peeled, pitted and diced
1 small red onion, minced
1/4 cup finely chopped fresh cilantro leaves
1 teaspoon fresh mint, finely chopped
1 jalapeño pepper (stem and seeds removed), minced
2 tablespoons fresh lime juice and 1 teaspoon fresh lime zest
1 tablespoon coconut oil
1/2 teaspoon coarse salt
Directions:
In a mixing bowl add all of the ingredients, mixing well and chill for at least 1 hour.
Serve with tortilla chips.
More holiday-inspired recipes
Shamrock Shake recipe
Cinco de Mayo recipes for every occasion
4th of July dessert recipes