Easy and cheesy
This cheesy red bell pepper party dip comes together in minutes and is the perfect addition to a vegetable platter.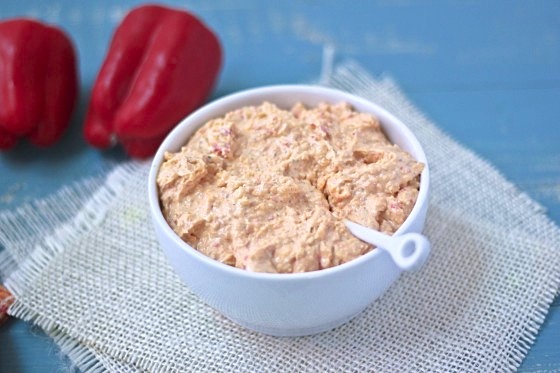 Don't plan a stressful menu for your next cocktail party. Keep quick and easy recipes in mind, like this cheesy ranch dip.
Cheesy ranch and red bell pepper dip recipe
Ingredients:
8 ounces cream cheese, room temperature
6 ounces shredded cheddar cheese
2 ounces grated Parmesan cheese
1/2 red pepper, roughly chopped
1 (.4 ounce) package ranch dressing seasoning mix (about 1 tablespoon)
2 teaspoons Worcestershire sauce
1/2 teaspoon onion powder
1/4 teaspoon cayenne pepper
Directions:
Combine all ingredients in a food processor and process to combine. Transfer to a bowl, cover and refrigerate for 30 minutes.
Serve chilled with veggies and crackers.
Note: If desired, make this dip into a cheese ball by refrigerating until completely set and forming into a ball.
More Daily Flavor
Black bean hummus
Slow-roasted tomatoes
Bruschetta with tomatoes and basil