Pretty in pink
Skip the sugary cereals and sip on this healthy pink berry smoothie instead.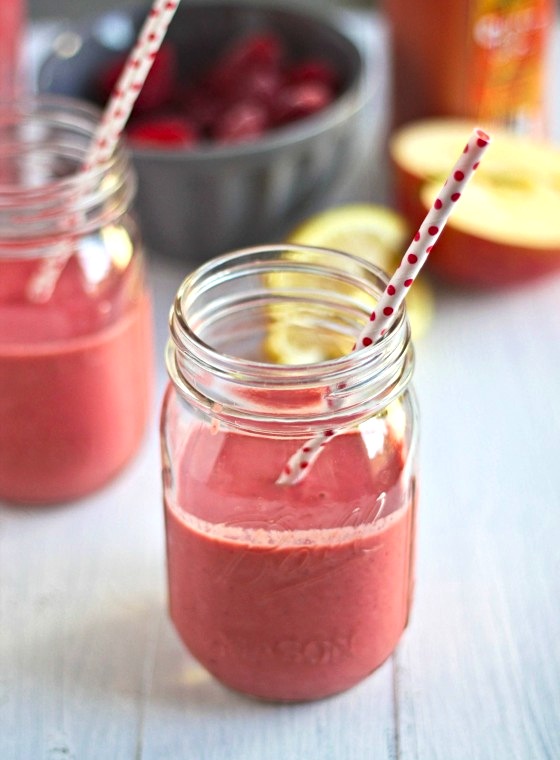 Breakfast is ready in minutes with this versatile berry smoothie recipe. Use whatever flavors of yogurt and juice you have on hand to make a deliciously pink morning treat.
Pink berry smoothie recipe
Yields 2 (8 ounce) smoothies
Ingredients:
1/2 cup frozen strawberries
1/2 cup frozen raspberries
1/4 cup frozen cranberries
1 Honey Crisp apple, sliced and cored
1/2 cup honey-flavored Greek yogurt
Juice of half a lemon
1/2 cup carrot juice
Directions:
Combine all ingredients in a blender and puree until smooth.
More Daily Flavor
Mango, cinnamon and basil smoothie
Strawberry, chamomile and quinoa smoothie
Persimmon and yogurt parfaits