Take a dip!
This quick black bean hummus comes together in minutes but tastes like it took all day to make.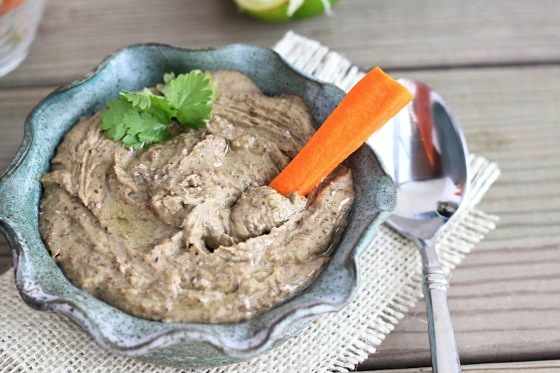 Change things up by using black beans to make hummus. This flavorful dip makes the perfect addition to a veggie platter.
Black bean hummus recipe
Yields 1-1/2 cups
Ingredients:
1 (15 ounce) can black beans, rinsed and drained
2 green onions
1/4 cup cilantro
1 tablespoon tahini
1 clove garlic
1 teaspoon lime juice
1 teaspoon ground cumin
1 teaspoon Sriracha sauce
1/4 teaspoon salt
Dash of crushed red pepper flakes
2 tablespoons olive oil, plus more as needed
Directions:
Combine beans, green onions, cilantro, tahini, garlic, lime juice, cumin, Sriracha, salt and red pepper flakes in a food processor. Pulse a few times to bring the ingredients together.
Add olive oil and process until smooth. Add more olive oil to achieve your desired consistency.
Serve with veggies or pita chips.
More Daily Flavor
Curried chicken salad
Oven-baked eggplant fries
Cauliflower salad