Fill Their Hearts With Love On Valentine's Day
Surprise your special valentine with a heart-shaped brownie treasure box. Fill it with candy, ice cream or chocolate kisses and wrap it with a sweet message to proclaim your love.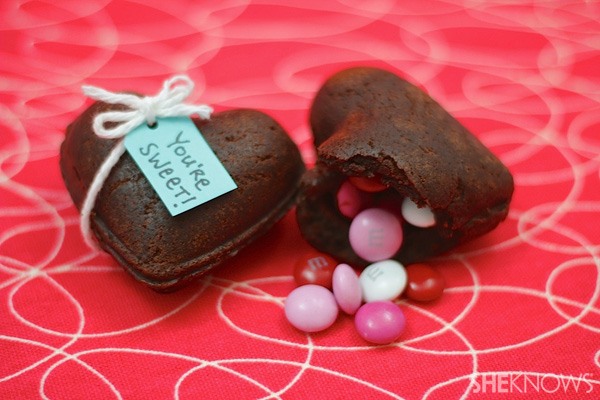 Skip the traditional card and give your honey an edible valentine instead. Who could resist breaking into a heart-shaped brownie treasure box to find out what sweet surprise is hiding inside? These boxes are bursting with love and will bring a smile to your loved one's lips.
Heart-shaped brownie treasure box recipe
Yields 5-8 completed brownie treasure boxes, depending on size of mold
Ingredients and supplies: 
1 box of brownie mix
Eggs, vegetable oil and water to prepare mix
Chocolate frosting or chocolate candy melts
Items to put inside: candy, ice cream, strawberries, chocolate kisses, etc.
Heart-shaped cookie cutter, the same size as your heart-shaped mold
Heart-shaped acrylic boxes for molding brownies (found in most hobby stores)
Ribbon or string, for message
Small slips of paper, for message
Directions:
Bake brownies in a 9 x 13-inch pan, according to directions on box. While they are still warm, cut brownie hearts with a cookie cutter.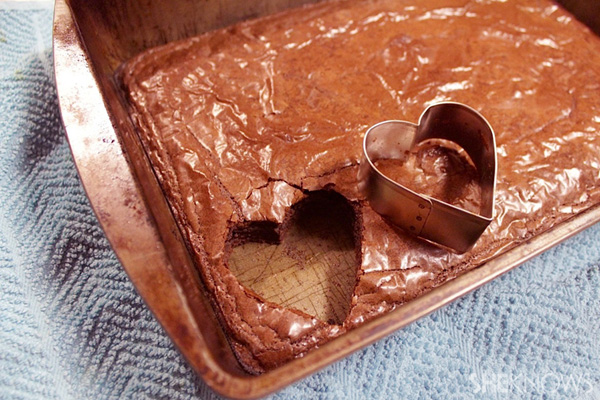 Place each brownie inside a heart-shaped acrylic container.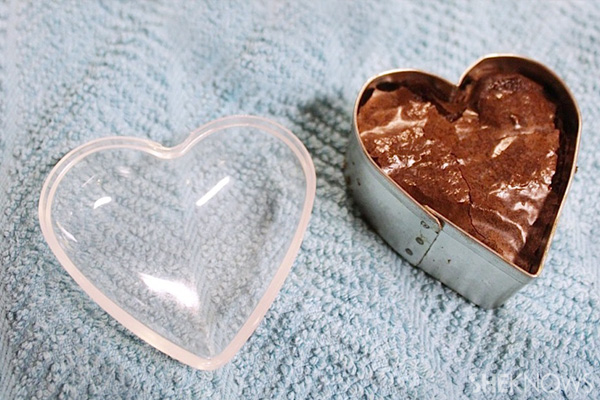 Press them down inside the molds with a spoon or small melon baller. Allow them to cool completely.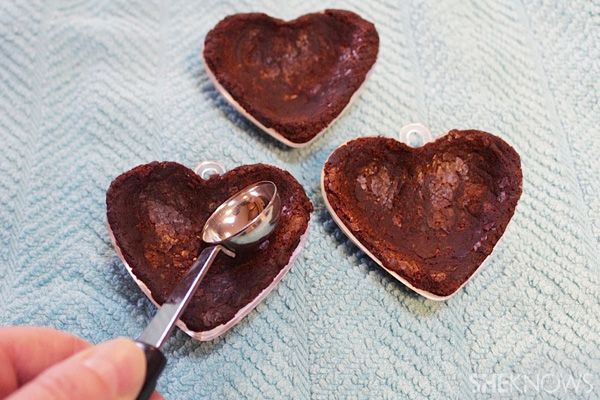 Remove brownies carefully from plastic molds with a small knife.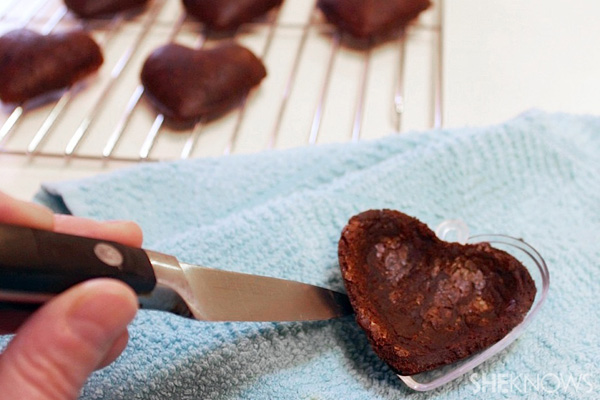 Fill brownies with desired candy, ice cream, strawberries, etc.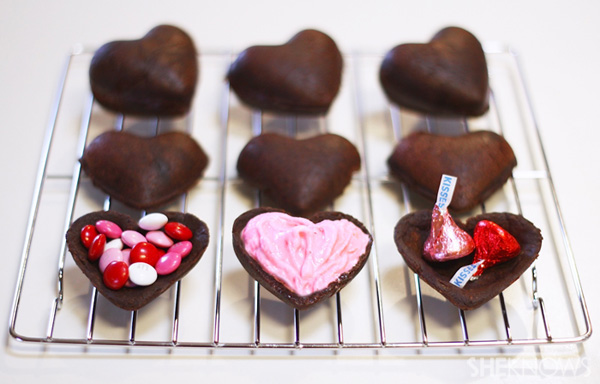 6
Seal brownie treasure boxes
Pipe a line of chocolate frosting or chocolate candy melts along the edge. Align the tops and press closed to seal shut. Clean off any excess frosting or chocolate candy melt from edges.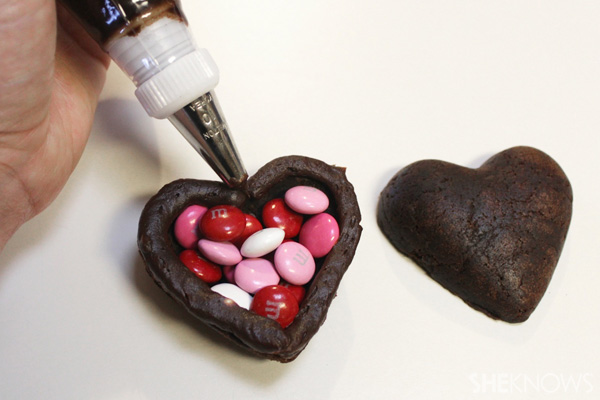 7
Add your Valentine's Day message
Tie your sweet message around the brownie boxes with a ribbon or string, if desired, and present to your valentine.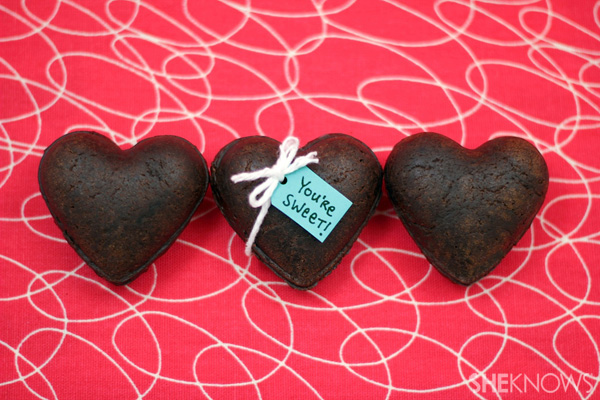 More food crafts
Fruit Roll-Ups fortune cookie valentines
Edible teacup cookies
Pop-up groundhog cookies