Thirty teams have been disappointed and only one game remains. It's a game that's as important for football as it is for commercials, musical acts, wardrobe malfunctions and, of course, truly awe-inspiring game day eats. Are you ready to eat and watch some football?
The game plan
If your game day menu isn't nailed down yet, have no fear. Both teams come from cities with strong culinary chops from which to draw inspiration. If you want, you can even make it a competition. Set up two tables, each with dishes from both cities (and if you're really going all out, serve bowls of M&Ms and jelly beans in team colors). Then, let your diners choose their favorite city. Using the results of this scientific poll, you can lay back with your full belly and know that the team with the best food will win the big game.
Sound like a plan? Here's your culinary game plan from both cities.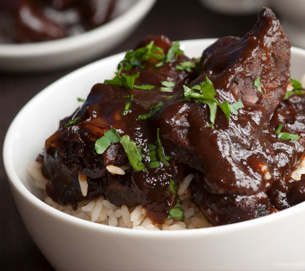 San Francisco fare (Rice-A-Roni need not apply)
San Francisco is any food lover's dream. It is a melting pot that draws heavily from numerous cultures around the world. Add to this its proximity to Napa Valley and its large number of superior farmers markets, and San Francisco is easily one of the culinary gems of the West. Therefore, for your party, you might want to recreate an elegant dim sum event, serve Chinese spareribs, feature artisanal cheese or pour Napa wine. Finish the San Francisco feast with a Ghiradelli chocolate creation to satisfy everyone's sweet tooth. However you choose to do it, you can't go wrong with good ol' San Francisco cuisine.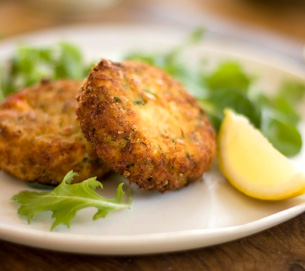 Baltimore favorites
Baltimore, on the other hand, doesn't have as well-known a reputation for being a foodie's town like San Francisco, but its proximity to the ocean and its supply of crab means that Baltimore knows good seafood. No Baltimore-inspired menu would be complete without crab. The old standby is crab cakes, which are great football food by themselves or served as crab cake sliders. For less traditional pigskin food, you can also serve crab Imperial, a hot and creamy crab dish. (Be sure to buy lots of napkins!)  Still, Baltimore is more than just crab. You can also serve a corned beef sandwich in honor of Baltimore's Corned Beef Row or offer guests pit beefs, an unusual blend of barbecue beef, slices of sweet onion and horseradish.
Enjoy the game!
Ultimately, it doesn't matter what you serve on game day. You might be a disgruntled Kansas City fan serving barbecue, a Buffalo fan serving wings or a Green Bay fan serving cheese. You might just be watching for the commercials. No matter what, serving city-inspired cuisine can be a blast, but really all that matters is you serve food people like, and you get to have a good time with friends. That's what really matters.
More game day recipes
Pork tenderloin sandwiches with cole slaw and Sriracha
3 Chicken wing recipes
Cheesesteak eggrolls with Sriracha ketchup