A nutty twist
on a classic
Try a twist on traditional rice pudding by using almond milk for a deliciously nutty and creamy treat.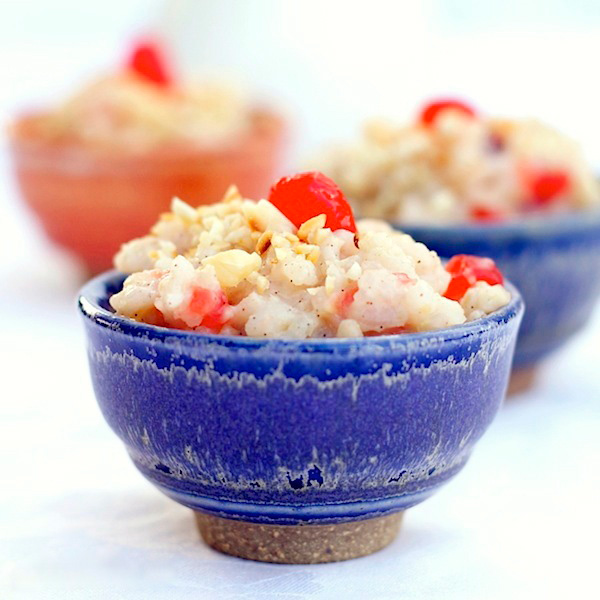 Because we start with uncooked rice, this rice pudding is infused with the nutty flavor of almond milk. Crunchy and chewy additions of almonds and cranberries add texture to this creamy dessert.
Almond milk rice pudding with cranberries recipe
Serves 4
Ingredients:
1 cup uncooked rice
2-1/2 cups almond milk plus extra if needed
1 tablespoon sugar
1 vanilla bean
2 tablespoons toasted almonds, roughly chopped
1/4 cup dried cranberries, roughly chopped
Cinnamon
Directions:
Slice vanilla bean down the middle and scrape out seeds with the back of a knife.
Bring rice, almond milk, sugar, vanilla bean and seeds to a boil in a saucepan over high heat. Once boiling, turn heat down to low. Stir the rice frequently to avoid sticking to the bottom of the pot. Cook for about 15-20 minutes or until rice is cooked through, depending on the rice you are using. If the pan starts to get dry, add more almond milk as needed. It should have a creamy consistency.
When rice is cooked, turn off heat and remove vanilla bean. Stir in almonds and cranberries. Sprinkle with cinnamon.
More Daily Flavor
Persimmon and yogurt parfaits
Apple fritters
Nutella and cherry pizza