Grilled garlicky goodness
Bruschetta al pomodoro, or bruschetta with tomatoes and basil, is a classic Italian starter for any meal. Garlic lovers will adore this appetizer.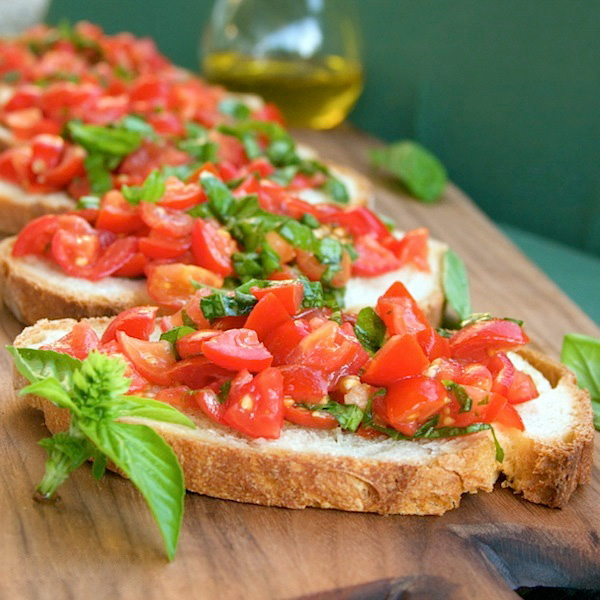 This simple appetizer is a breeze to throw together if you've already got your grill hot, and it makes a delicious start to any barbecued meal. Rubbing the hot bread with garlic infuses the entire dish with an aromatic scent.
Bruschetta with tomatoes and basil recipe
Serves 2-4
Ingredients:
4 slices of bread (like French)
8 ounces cherry or grape tomatoes, minced
1 small bunch of basil, minced
1 clove garlic, halved
Salt
Olive oil
Directions:
Finely chop half the garlic. Mix tomatoes, basil, chopped garlic, salt and olive oil in a small bowl.
Grill both sides of the bread on the barbecue grill or on a griddle.
Rub one side of the bread with the halved garlic, drizzle with olive oil, then spoon the tomato mixture on it. Serve immediately.
More Daily Flavor
Slow-roasted tomatoes
Sausage, cheese & sun-dried tomato pasta
Farro and bean soup