Mango madness
Throw this quick salad together for a fresh and flavorful side dish.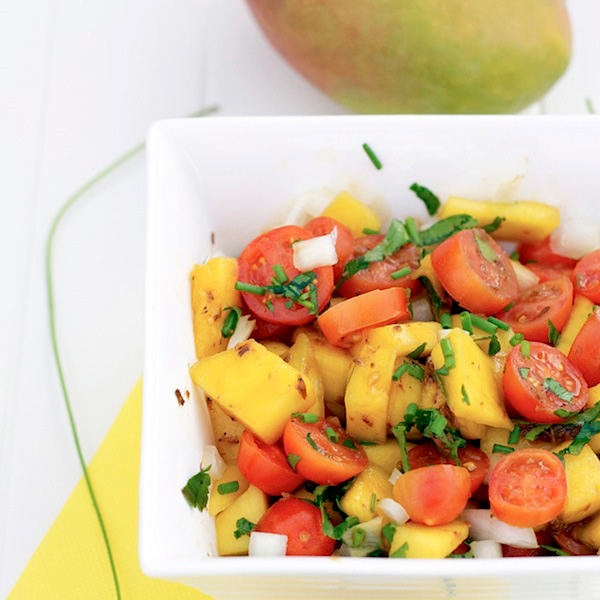 Mango salad is a typical Philippine side dish that usually accompanies grilled or fried fish. Although usually made with unripe green mangoes, it can also be made with ripe mangoes. Use any mangoes you have for a delicious and fresh side dish. If you've never used pungent shrimp paste, consider substituting fish sauce.
Mango salad
Serves 1
Ingredients:
1 mango, diced
4-6 cherry tomatoes, halved or quartered
1/4 white or yellow onion, diced
Parsley, chopped finely
Chives, chopped finely
1 tablespoon shrimp paste or fish sauce
Directions:
Combine mango, tomatoes, onion, parsley and chives in a bowl. Add shrimp paste or fish sauce. Mix well.
More Daily Flavor
Mushroom farro salad
Fresh mozzarella with anchovies and truffle oil
Barley salad with chickpeas, fava beans and peas