Simple but stunning
Looking for an easy but impressive appetizer? Simply dressed fresh mozzarella is a perfect pre-dinner bite.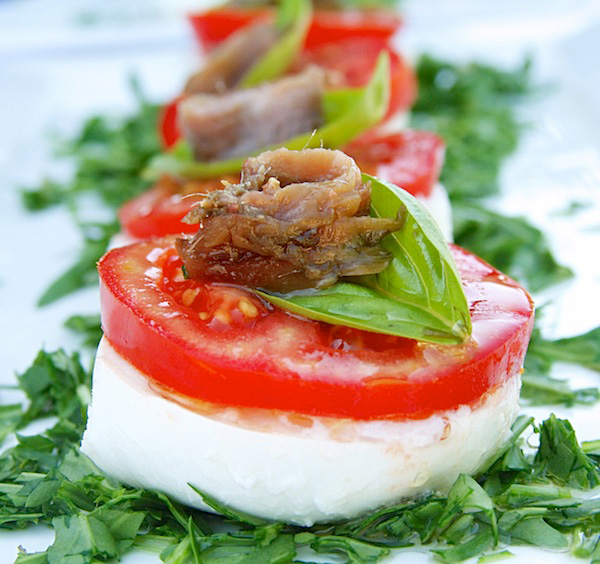 Sometimes simple is best. When your ingredients are fresh and flavorful, you don't need to overdress a dish. This simple appetizer is sure to impress your dinner guests with creamy fresh mozzarella, salty anchovies and decadent truffle oil.
Fresh mozzarella with anchovies and truffle oil recipe
Serves 4
Ingredients:
4 fresh mozzarella balls (like ciliegine)
Truffle oil
Preserved black truffles, chopped (optional)
8 fillets of anchovies
8 thick slices tomato
8 fresh basil leaves
Arugula, chopped coarsely or left whole
Directions:
Slice mozzarella balls in half.
Scatter arugula on a plate. Place mozzarella on top of arugula. Top with truffles, if using. Drizzle with truffle oil, then place a slice of tomato, a basil leaf and a fillet of anchovy on top of the mozzarella. Drizzle with more truffle oil.
More Daily Flavor
Branzino and fennel carpaccio
Slow-roasted tomatoes
Avocado, salmon and egg crostini