Slow and steady
wins the race
These slow-roasted tomatoes are worth the wait! Inspired by the flavor of sun-dried tomatoes, you'll want to use these to top pasta, bread, salads or just eat all by themselves.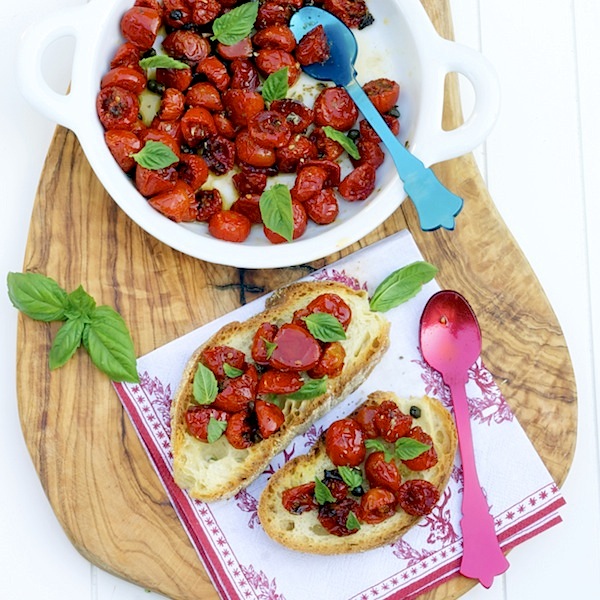 You'll be making this versatile dish over and over again to complement all your favorite Italian foods.
Slow-roasted tomatoes recipe
Ingredients:
1 pound cherry tomatoes, halved
1 tablespoon brown sugar
3/4 tablespoon salt
1 tablespoon capers
1 tablespoon chopped oregano
2 tablespoons olive oil
Basil leaves, for garnish
1 loaf French baguette, toasted and sliced (optional)
Directions:
Preheat oven to 250 degrees F.
Soak capers in water for about 10 minutes. Drain, then squeeze the capers lightly to remove excess liquid.
In a small bowl, mix sugar, salt and basil. Pour sugar mixture on the halved tomatoes. Add capers and olive oil. Mix well. Transfer to a baking sheet.
Bake for 2-1/2 to 3 hours. If tomatoes are drying out, drizzle with additional olive oil.
To serve, top with basil leaves over slices of French baguette, if desired.
More Daily Flavor
Baked eggs in bread bowls
Branzino and fennel carpaccio
Sausage, cheese and sun-dried tomato pasta