Bite-sized delights
Crostini are the perfect bites for appetizers, snacks or even light meals. These avocado, salmon and egg crostini come together quickly but have no shortage of flavor.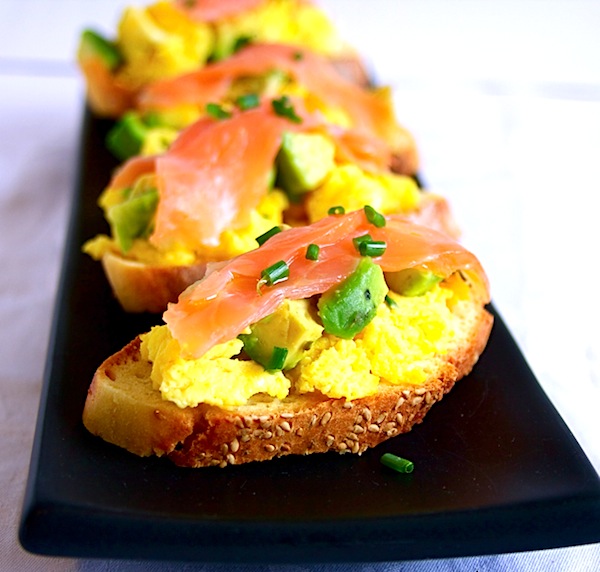 There are times when we're pressed for time and all we can manage is to whip up something quick and easy. But "fast" food doesn't have to be unhealthy. This crostini dish can serve as a hearty snack or light dinner, and it's a whole lot healthier than hitting the drive-thru.
Avocado, salmon and egg crostini recipe
Yields 4
Ingredients: 
1 avocado, peeled and diced
3-1/2 ounces smoked salmon, sliced into strips
2 eggs
1-1/2 ounces milk
Chives, chopped finely
Extra-virgin olive oil
Salt
1/2 lemon
4 slices baguette (or other bread)
Directions:
Toast bread slices on a stovetop griddle or in a toaster.
In a bowl, whisk eggs with a pinch of salt and milk.
Pour a drizzle of extra-virgin olive oil into a pan. When hot, cook egg mixture. Turn off the heat when the eggs are still a bit runny.
Place scrambled eggs on top of the bread, top with diced avocado and 1-2 slices salmon. Squeeze lemon juice on top of salmon. Sprinkle with chopped chives.
More Daily Flavor
Curried chicken salad
Spicy grilled skirt steak with Thai red chili sauce
Cornflake chocolate chip marshmallow cookies