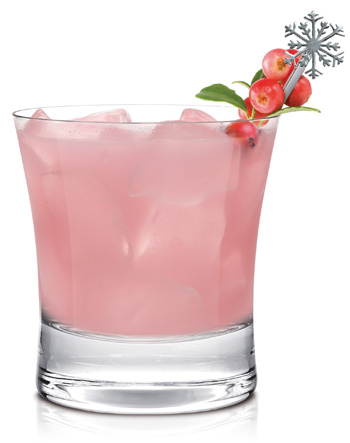 X-Rated resolution
Created by Travis London
Ingredients:
1-1/2 ounces X-Rated Fusion Liqueur
3/4 ounce rice milk
1/2 ounce honey syrup
Fresh blackberries
Directions:
In a cocktail shaker, shake all ingredients except blackberries.
Top with blackberries for garnish.
The midnight kiss
Created by Travis London
Ingredients:
1 ounce X-Rated Fusion Liqueur
4 ounce sparkling rose
Directions:
Pour sparkling rose in a Champagne flute and top with X-Rated Fusion Liqueur.
Lucky 13
Ingredients:
Lemon slice
Granulated sugar
1 ounce X-Rated Fusion Liqueur
1/2 ounce orange liqueur
1-2 dashes orange bitters
4 ounce sparkling rose
1 teaspoon grenadine
Directions:
Rim a Champagne flute with sugar by rubbing it with a cut lemon, then dipping it into white, granulated sugar.
Pour X-Rated Fusion Liqueur, orange liqueur and bitters into a mixing glass. Shake with ice. Gently strain into sugar-rimmed Champagne flute.
Top with chilled sparkling rose.
Gently drizzle grenadine into the glass, allowing it to settle at the bottom to create a layered effect.
New Year's Eve party ideas
Blue Champagne New Year's cocktail
New Year's Eve party tapas recipes
New Year's Eve party for kids