Stellar Smoothies
As a mother, I love serving my kids smoothies. They make for a powerful breakfast and are the perfect snack. These miracle drinks are fast, fresh, high in fiber, low in fat and loaded with vitamins and antioxidants. What's not to love?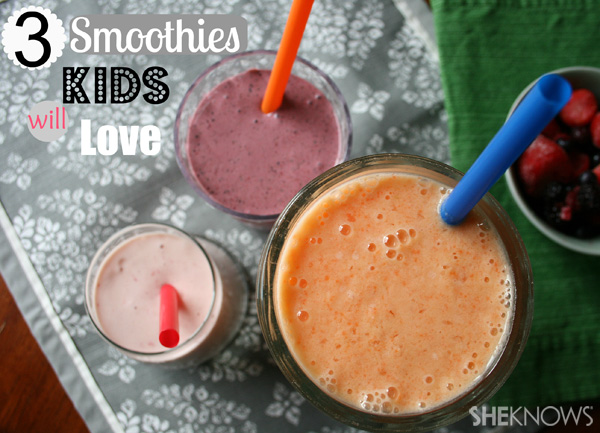 Here are a couple tips to help make your smoothie creating a breeze. Instead of using ice, use frozen fruit. This will still give your smoothie the frozen texture and help boost up the flavor.
Next, use plain yogurt. I know, on it's own, most kids would turn their noses up to it. But, trust me, the fruit will sweeten up these drinks plenty. So why not cut out all that added sugar found in flavored yogurts?
Here are three smoothie recipes that my kids can't get enough of. But, don't stop here. Have fun mixing and matching your favorite fruits and vegetables.
Directions for the following smoothies
Note: If you do not have frozen fruit to use for the smoothies, fresh fruit will work just fine. If using fresh fruit, make sure to add 1-2 cups of ice to the other ingredients before blending.
Add all ingredients into blender and blend until smooth. If you find the consistency of your smoothies to be too thick, add small amounts of water or milk until desired consistency is achieved.
Each recipe yields about 4 (8 ounce) smoothies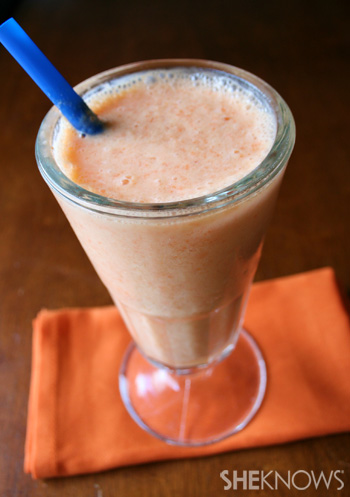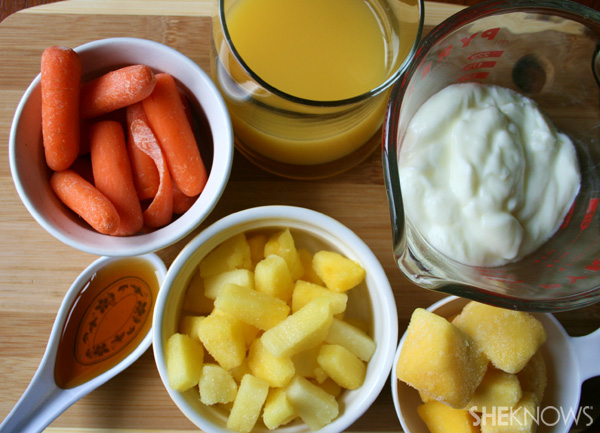 Ingredients:
1/2 cup baby carrots
1/2 cup orange juice
1 cup frozen pineapple chunks
3/4 cup plain Greek yogurt
1/2 cup frozen mango chunks
1 tablespoon honey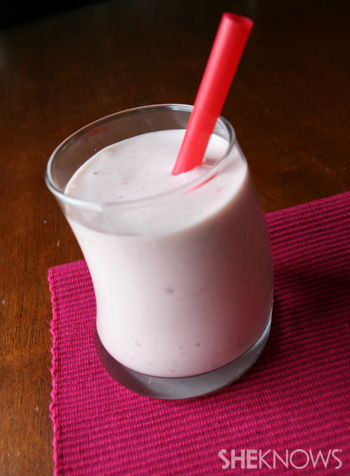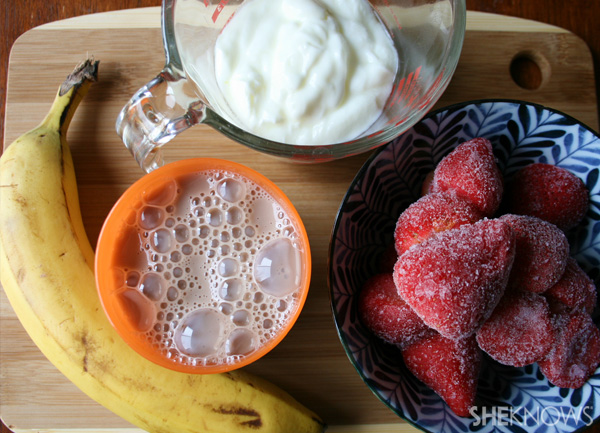 Ingredients:
1 frozen banana
2 cups frozen strawberries
3/4 cup plain Greek yogurt
1 cup low-fat chocolate milk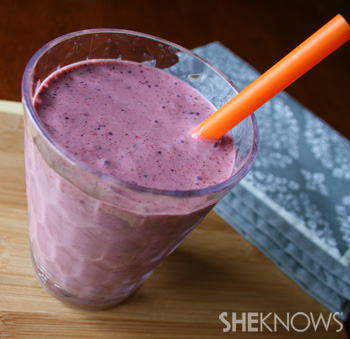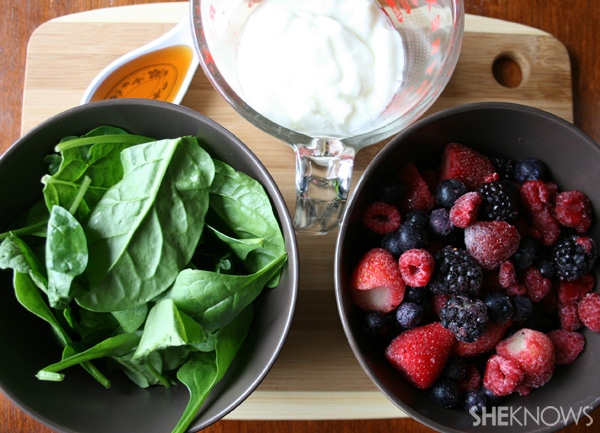 Ingredients:
2 cups loosely packed baby spinach (about two handfuls)
2 cups frozen mixed berries (I used strawberries, raspberries, blackberries, cherries and blueberries)
1 cup plain Greek yogurt
1 cup low-fat milk (soy, almond or coconut milk will work too)
1 tablespoon honey
More family meal ideas
5 Bento box lunch ideas for boys
5 Bento box lunch ideas for girls
Frozen banana bites