Homemade is
always better!
Take a little extra time and make homemade applesauce. You'll never buy store-bought again.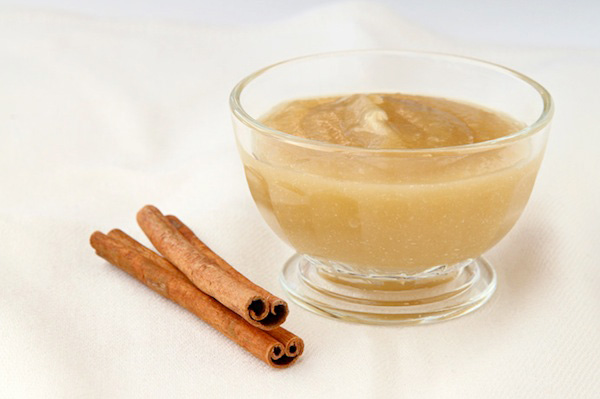 Add this homemade applesauce to your Hanukkah feast.
Homemade cinnamon applesauce recipe
Recipe adapted from Jewish Holiday Cookbook
Yields about 1 quart
Ingredients:
4 pounds apples
2 cinnamon sticks
1/4 teaspoon nutmeg
1/2 cup apple cider, plus more if needed
1 tablespoon lemon juice
Honey
Directions:
Peel, quarter and core the apples.
Place the apples in a heavy pot with the cinnamon sticks and nutmeg. Add the apple cider and lemon juice . Bring to a boil, cover and simmer over low heat, stirring occasionally. If the pot gets too dry, add some extra apple cider.
Cook about 20 minutes, or until the apples are soft. Remove the cinnamon sticks.
Put the sauce into a blender or food processor and blend until smooth.
Taste the applesauce and adjust sweetness as desired with honey.
More apple recipes
Bacon apple pie recipe
Vegan apple quinoa cake
Tonight's Dinner: Savory baked apples