Simple and flavorful
Serve beef brisket during Hanukkah or in place of your traditional ham at Christmas.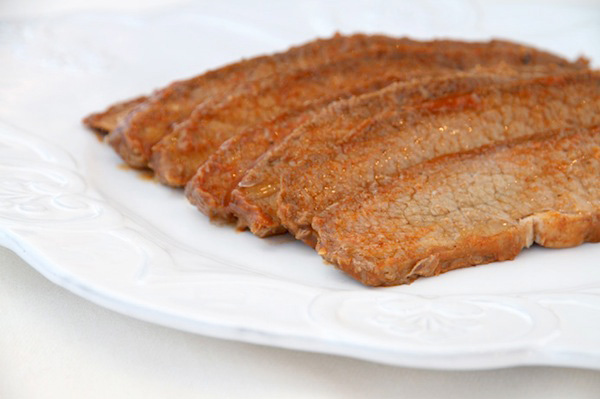 This flavorful dish requires very little effort to make but does need some time to marinate. Plan ahead, and you'll be rewarded with the most tender and flavorful brisket that requires only a fork.
Beef brisket recipe
Recipe from The Pioneer Woman
Ingredients:
2 cans beef broth
1/2 cup lemon juice
1-1/2 cups soy sauce
4 cloves garlic, chopped
2 teaspoons Worcestershire sauce
1/2 tablespoon ground chipotle chili powder
10 pounds beef brisket
Directions:
Combine first 6 ingredients in large roasting pan. Place brisket in the marinade, fat side up. Cover tightly with foil. Marinate in refrigerator for 24-48 hours.
Preheat oven to 300 degrees F. Cover pan with foil and cook brisket for approximately 40 minutes per pound.
When fork-tender, transfer brisket to a cutting board and slice against the grain. Place slices back into the cooking liquid.
Serve brisket with cooking liquid to spoon over the slices.
More beef recipes
Tonight's Dinner: Italian beef sandwiches recipe
Healthy beef recipes
Hearty beef stew