Festive holiday sips
For this year's holiday parties, serve a rich, delicious cider with hints of spice and vanilla.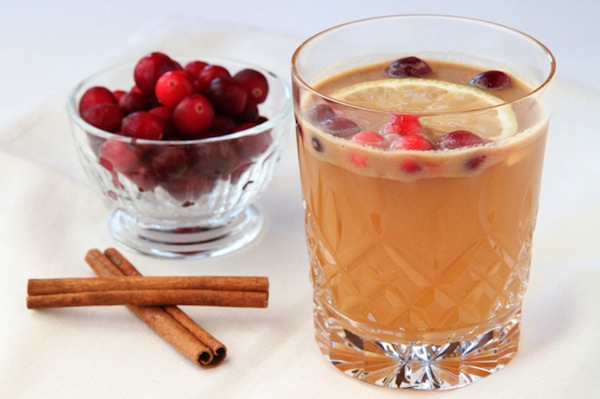 This festive hot apple cider is the perfect beverage for a holiday punch bowl. For large gatherings, keep the cider warm in a slow cooker and let your guests stir in their own syrup.
Hot apple cider with butterscotch syrup
Recipe adapted from Atco Blue Flame Kitchen
Makes enough syrup for about 24 servings
Ingredients:
1/4 cup unsalted butter
1/2 cup sugar
1/2 cup packed brown sugar
1/2 cup heavy cream
1 tablespoon molasses
1/2 teaspoon cinnamon
1/2 teaspoon pumpkin pie spice
1 teaspoon vanilla
Apple cider
Lemon wedges, optional
Directions:
To make butterscotch syrup, melt butter in a medium saucepan over medium heat. Stir in sugar, brown sugar, heavy cream and molasses. Bring to a boil, stirring constantly until sugar is dissolved. Remove from heat. Stir in cinnamon, pumpkin pie spice and vanilla. Reserve.
In a saucepan, bring apple cider to a boil. Remove from heat.
To serve, pour about 8 ounces of hot apple cider into a mug, and then stir in 1 tablespoon of butterscotch syrup.
Squeeze lemon into mug, if desired.
Cook's note
The butterscotch syrup in this recipe is also delicious as an ice cream topping. Left over butterscotch syrup may be frozen.
More apple recipes
Boozy caramel apple ice cream
Gluten-free Goodie of the Week: Apple-pecan cobbler
Tonight's Dinner: Apple cheddar penne pie recipe