Let it snow!
Classic shortbread cookies made into snowflakes are the perfect holiday cookie.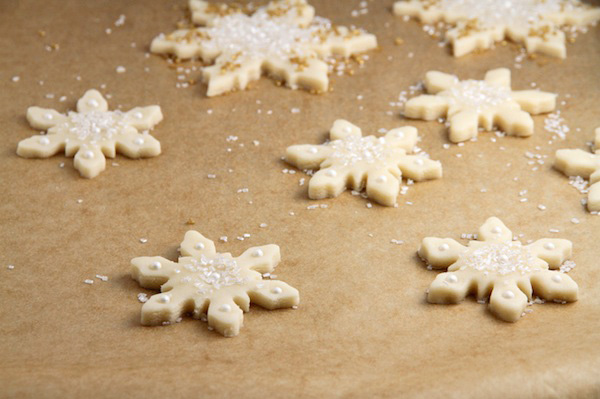 These shortbread cookies taste better if you leave them in the freezer for several weeks after baking. By allowing them to "age," they develop a rich, buttery flavor. But good luck resisting the temptation to dive right into these flaky cookies!
Snowflake shortbread cookie recipe
Recipe from Madeleine Walters
Ingredients:
8 ounces (2 sticks) salted butter, room temperature
1/3 cup superfine sugar
2-1/3 cups all-purpose flour, plus more for rolling out dough
Pearl sugar
Sprinkles (optional)
Directions:
Line 2 rimmed baking sheets with parchment paper.
In the bowl of a mixer fitted with the paddle attachment, beat butter until fluffy, about 3 to 5 minutes. Beat in sugar, and continue to beat until pale and fluffy, about 2 minutes more.
Mix in 2 cups of flour on low, scraping sides if necessary, until flour is just incorporated and dough is sticky.
Form dough into a disk; wrap in plastic and refrigerate until firm, at least 1 hour.
Preheat oven to 300 degrees F. Sprinkle the work surface with flour, and roll dough out to 1/4-inch thick.
Cut out shapes using snowflake-shaped cookie cutter. Place cookies on prepared baking sheets. Sprinkle with pearl sugar.
Bake until lightly golden on the bottom, 15-20 minutes. Immediately press sprinkles into cookies, if using. Let cool completely on a wire rack.
When completely cool, freeze for 1 month so that the flavors of the cookie can develop.