Go bananas!
Chocolate banana cupcakes with chocolate mousse filling are good any time of the year!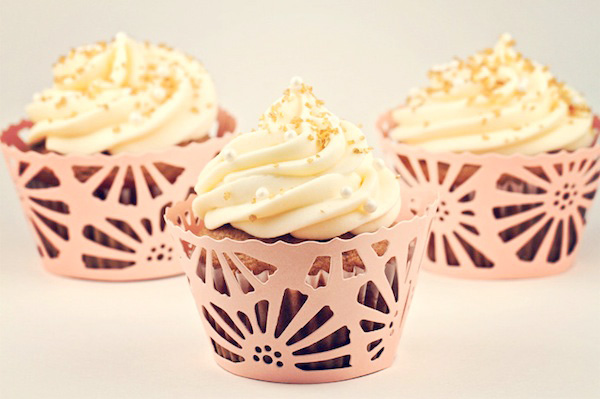 These moist cupcakes with banana and spice have just the right amount of richness. With a hint of chocolate from the filling and creamy frosting, the result is a delicious treat both children and adults are sure to love!
Chocolate-filled banana cupcake recipe
Recipe adapted from Melissa Lam from Recipe to Riches
Chocolate mousse filling recipe
Ingredients:
2 cups heavy cream
6 ounces dark chocolate, chopped
6 ounces milk chocolate, chopped
Directions:
In a small saucepan, heat cream until almost boiling. Remove from heat. Stir in chocolate until melted. Cool to room temperature. Chill until cool.
In stand mixer fitted with whisk attachment, beat chocolate mixture until fluffy. Place in refrigerator.
Banana cupcake recipe
Ingredients:
1/2 cup unsalted butter, room temperature
3/4 cup packed brown sugar
1 egg, room temperature
1 teaspoon vanilla
3/4 cup mashed ripe banana (about 2)
1-1/4 cups cake flour
1/2 teaspoon allspice
1 teaspoon cinnamon
1/2 teaspoon baking powder
1/2 teaspoon baking soda
1/4 teaspoon salt
1/2 cup buttermilk
Directions:
Preheat oven to 350 degrees F. Line 12-cup muffin tin with paper liners.
In stand mixer fitted with paddle attachment, beat butter with sugar until fluffy, scraping down side of bowl as needed. Beat in egg and vanilla, then beat in mashed banana.
In separate bowl, whisk together flour, allspice, cinnamon, nutmeg, baking powder, baking soda and salt. Beat half of flour mixture into butter mixture. Beat in half of buttermilk; repeat.
Spoon evenly into prepared muffin tin.
Bake in center of oven until tester inserted in centre comes out clean, about 20 to 25 minutes.
Remove from muffin tin and cool on a wire rack.
White chocolate cream cheese frosting recipe
Ingredients:
2 ounces white chocolate, chopped
6 ounces cream cheese
1-1/2 cups powdered sugar
3 tablespoons unsalted butter, room temperature
1/2 teaspoon vanilla
Sprinkles (optional)
Directions:
Place white chocolate in microwave safe bowl. Microwave on high 20 seconds at a time, stirring each time, until melted and smooth. Cool to room temperature.
In stand mixer fitted with paddle attachment, beat cream cheese until smooth. Beat in sugar beat until just combined. Beat in butter and vanilla just until combined; do not overbeat.
Using rubber spatula, stir in cooled white chocolate.
To assemble, cut off tops of cupcakes. Scoop a small hole out of center of cupcake. Divide chocolate mousse filling among cupcakes. Place cupcakes tops back on and spread with white chocolate cream cheese frosting. Garnish with sprinkles, if using.
More banana recipes
Recipes for bananas
Frozen banana bites
Low-glycemic banana nut bread