A delicious Roman dish
This recipe for zucchini parmigiana is a little time consuming to make, but well worth the effort. It will please any vegetarian in your life.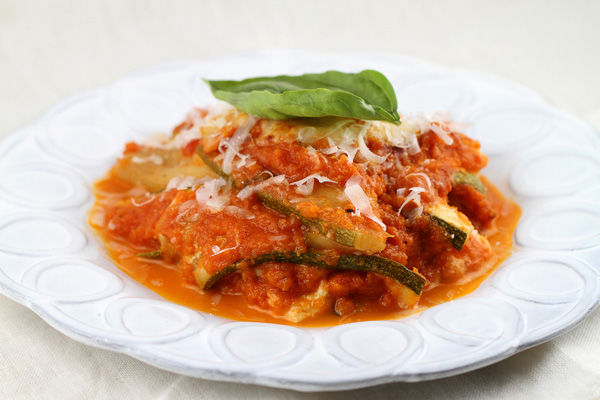 Whether you serve this baked zucchini dish at lunch or dinner, it will be a huge hit.
Zucchini parmigiana
recipe from Cooking Classes in Rome
Ingredients:
2-1/2 tablespoons extra-virgin olive oil
1-1/2 teaspoons salt
1 carrot, diced
1/2 large onion, diced
1 stalk celery, diced
1 (8 ounce) can Italian diced tomatoes
1 cup dry white wine (not sweet)
6 large zucchinis, cut lengthwise into 1/2-inch slices
1 tablespoon chopped fresh basil
1/4 pound fresh mozzarella cheese, shredded
1/4 cup grated Parmesan cheese
Vegetable oil
Directions:
Add olive oil to a large frying pan over low heat. Stir in the carrots, celery and onion and saute until the vegetables start to brown.
Turn the burner up to medium-high heat and stir in the wine. Simmer until it evaporates.
Add the diced tomatoes. Let the sauce simmer for about 15 minutes. Season to taste.
Preheat oven to 350 degrees F. In a hot grill pan brushed with vegetable oil, grill zucchini slices for 4 minutes on each side, until they start to brown.
Grease a medium baking dish. Spread a layer of zucchini in the bottom of the dish, cover with tomato sauce and shredded mozzarella cheese, top with Parmesan cheese and basil. Repeat zucchini, tomato sauce, mozzarella and Parmesan layers.
Bake the dish until hot and bubbly, approximately 10 minutes. Can be eaten hot or cold.
More zucchini recipes
Grilled zucchini roll-ups with fresh herbs and goat cheese
Chocolate zucchini muffins
Zucchini blossoms stuffed with ricotta and basil recipe