Forget Turkey, Try These Recipes Instead!
Are you tired of eating turkey every single year for Thanksgiving? Well, guess what, you don't have to! There's no law that says you have to serve turkey on T-day so why not shake things up a bit? Instead of turkey, serve your family deep dish lasagna, an island-themed surf and turf or even personal game hens? Let those turkeys live another year and munch on one of these 10 entrees instead!
Make your Thanksgiving meal this year stand out with a nontraditional entree option, like a tofurky roast, chicken, pot roast or even lasagna! In reality, this holiday is all about giving thanks for all of the blessings in your life and spending time with the ones you love. If the food is good, who cares if it isn't a turkey?
What do you think vegetarians eat on Thanksgiving, lettuce leaves? Tofurky is a soy-based vegetable protein that is often eaten as links, sausages and burger patties. However, the Turtle Islands Food Company recently released a tofurky roast that is stuffed with wild rice and served with gravy, so vegetarians can enjoy the holiday festivities too. Swap your turkey for tofurky this year for a healthier holiday!
Skip the poultry all together and opt for a heartier, more tropical-inspired main dish this Thanksgiving with a surf and turf main dish! Surf and turf, which consists of a serving of beef and lobster, gives your family the best of both worlds! The only downside to this option is it will cost you a lot more because of the high cost of lobster and prime cuts of beef.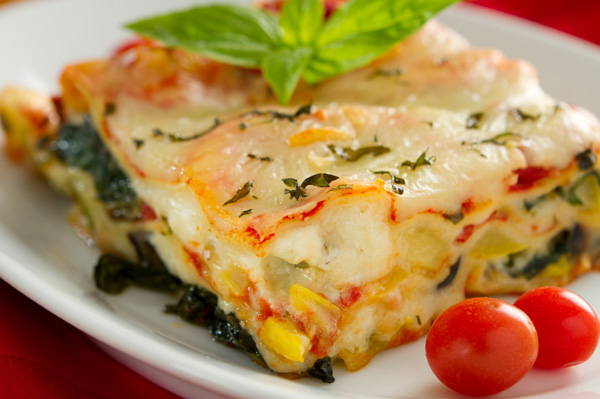 Nothing brings a family together like a big plate of lasagna. The soft noodles, hearty sauce and gooey, melted cheese just warm your heart and soul with each bite. If you're not an expert foodie, don't worry. Lasagna is one of the easiest dishes to prepare and takes less than 25 minutes start to finish! Plus, you can customize your flavors to what your family likes. We love this healthy vegetable lasagna for guilt-free indulging!
Want to really impress your snarky MIL this Thanksgiving? Serve each of your dinner guests their own personal Cornish game hen! Despite its name, game hens aren't actually game meats, but just immature (five weeks or less) chickens that weight about 2 pounds. Game hens fetch a higher price than most chickens, though, so expect to pay a little more for your menu. Be sure to check out these recipes for Cornish game hens on SheKnows!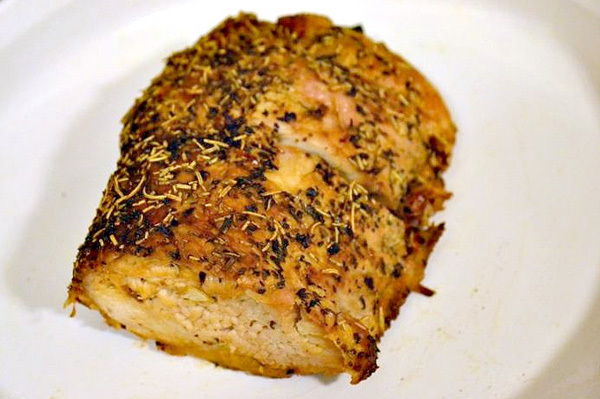 If game hens are a little out of your price range, why not serve up a classic rotisserie chicken? You can roast a chicken the same way you would a turkey with your favorite herbs and seasoning, but in about one-quarter the time! Not only is chicken an easy dish to prepare, it's the most popular variety of poultry, so you'll satisfy everyone. Plus, a rotisserie chicken can cost up to 50 cents less per pound than a turkey!
If you don't want chicken, why not try the other white meat this Thanksgiving? Pork is one of the most versatile meats to cook and can be prepared many different ways. You can slow roast the pork and slice it thin like you would turkey, slow cook it and shred it into pulled pork tacos or even serve pulled pork barbecue! We love this slow cooker curry pork roast because it's so flavorful and moist and it falls off the bone. Take that, dry turkey!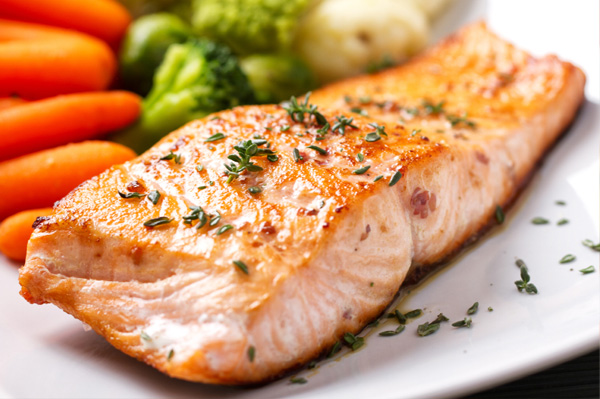 Does your family prefer fish to red or white meats? Then by all means, serve up salmon in place of your turkey this year! Salmon is a very mild fish that isn't overly fishy so it's easy to pair with a ton of different sauces (we love this spicy salmon marinade) without overpowering your senses. Plus, it's really easy to make and takes less than 10 minutes to bake or fry the perfect fillet!
Think ham is just for Christmas dinner? Think again! Ham is a great option for your Thanksgiving dinner since it, like turkey, is relatively easy to prepare, pairs well with just about any kind of side dish and can feed up to 12 people with just one roast. Plus, the leftovers make for a pretty mean sandwich! In addition, ham is often cheaper per pound than most frozen turkeys. Try this ham glazed with coffee for a unique and energizing entree!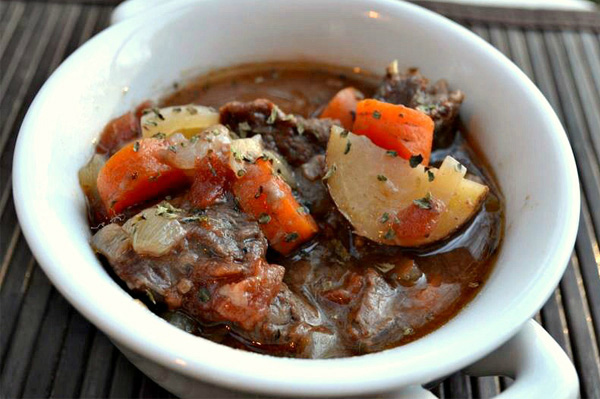 If you're looking for a little fancier menu option for Thanksgiving, skip the poultry and the fish and go for a stunning rack of lamb instead! Lamb is a hearty red meat that is as stunning to look at as it is delicious to eat. For a more tender, rich meat, choose a younger cut of lamb. When buying lamb, keep this in mind: the darker the meat, the older the animal. If you've never made lamb before, try this easy and delicious recipe for rack of lamb with rosemary pesto sauce!
If you're looking for a humble, make you feel good, low-budget option for your Thanksgiving meal, look no further than a big batch of beef stew. This easy dish is comforting, nostalgic and delicious, plus it is perfect for those really chilly November nights. For a true family-style meal, place the pot on the table and share a few loaves of crusty bread. This hearty beef stew recipe is a classic, so add your favorite ingredients to make it your own!
More unique Thanksgiving recipes
Rum raisin pie
Out of the ordinary side dishes for Thanksgiving
3 Non-pie Thanksgiving pumpkin desserts